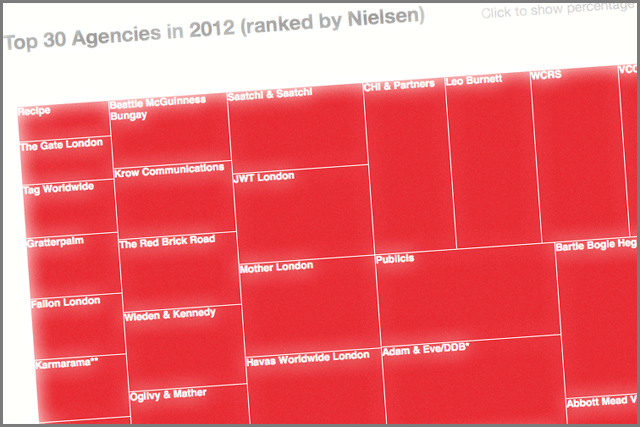 See how the top 30 creative agencies compare in scale to each other and view the percentage change in their billings across a 24 month period by hovering over the boxes.
Click here to see the full interactive chart.
All figures compiled through Nielsen. The full Campaign School Reports feature is also available to read online.
Follow @joelfothergill AUTOFEED INTERACTIVE DATA