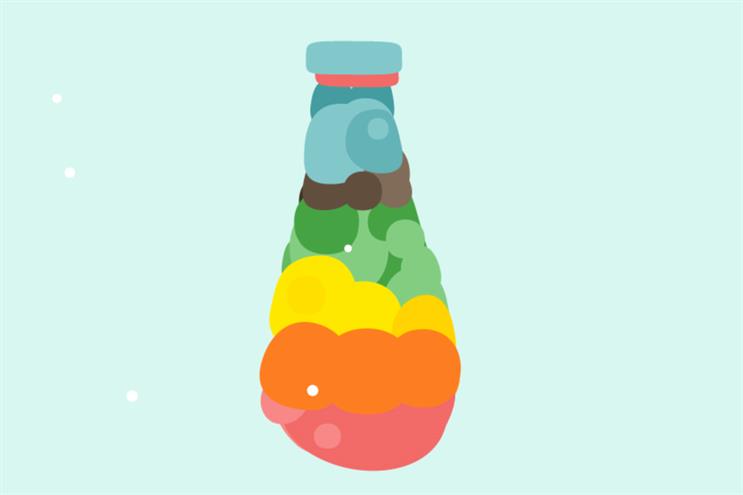 Tell us about the project
Solace is based on a short story by science-fiction writer Jeff Noon and featuring Game of Thrones' Gethin Anthony.
It's a passion project I created with Nexus Studios. It is a cartoon in real time – no video or images but code and a custom engine that brings the characters to life so a viewer can interact with them.
Think of the narrative as a magical substance that one can play with directly in the browser.
What is the film about?
It looks and feels childlike but then the story is pretty disturbing. I don't want to give too much away but it examines an extreme form of marketing. The form isn't possible yet (that I'm aware of) but will be very soon.
The film is also an examination of what is possible with storytelling. I wanted it to be a strong narrative first and foremost but use code to amplify the meaning.
The interaction is not there to dominate but to enhance the classically told story. It is there to help the user reflect on the meaning of the piece, not force them to solve puzzles or meet goals.
The film warns about marketing and technology embedding themselves too deeply into our lives. Do you think adland is overstepping its boundaries?
As an industry, we are always looking for the next eyecatching thing and sometimes we don't stop to see if the newest, shiniest connections to our customers have a knife edge.
This film explores one future possibility in a way that is accessible to a large audience through a technology – the browser – that is widely available.
What inspired the film?
I was a big sci-fi geek growing up and a fan of Noon. The narrative lends itself so well to interaction that I made a few tests at home to see how it could work. I was lucky enough, by sheer coincidence, to know someone who knew Noon and the pieces just fell into place.
What is the future for interactive storytelling?
A maturity of interaction. We've spent the past two decades waving our hands at installations, getting caught up in the joy of play and thinking of interactive mechanics as the driving force within an interactive project.
But interaction is more than that and, as we mature as makers and consumers, we will be able to express a wider range of ideas and emotions. I want interaction to make me cry.
Evan Boehm is the creative director at Nexus Interactive Arts.