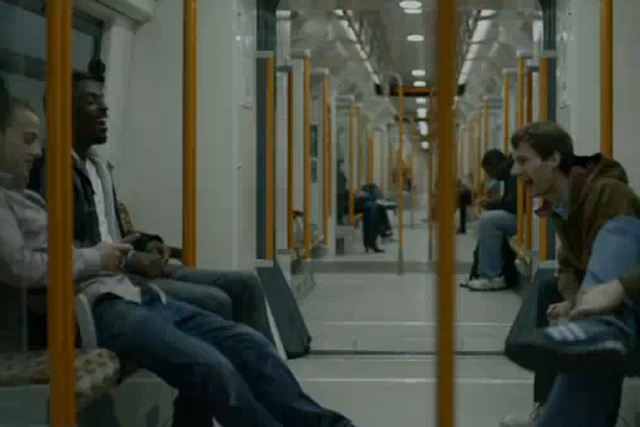 The video, 'Where is your line?', follows a survey commissioned by The Havens in association with youth communication agency Youth Club, which revealed that nearly half of men aged 18 to 25 don't think it's rape if the other person changes their mind during sex.
The film shows a young girl and boy drinking at a party, then asks users to click when they feel their line has been crossed. It then continues to show the girl getting very drunk. The two are then seen kissing before going into a bedroom, where the girl is sick but the boy continues to try to sleep with her.
Once the user clicks on the film, a line is drawn for them and statistics from the survey are revealed. If the viewer watches the film to the end, the video says "You've crossed the line."
The production company behind the video was Rattling Stick. It was directed by Sara Dunlop and produced by Stuart Beatham.
Of the 1000 18- to 25-year-old Londoners that were surveyed, over 5% of young men said if they thought the woman was drunk or out of it they would try and have sex with her even if she said no.
Boris Johnson, The Mayor of London, said: "Young people clearly need to think much harder about consent. I hope this film will help prompt that debate and I'm grateful to the Havens for the vital and remarkable service they have delivered for the past 10 years."
The Havens, which is jointly funded by the Metropolitan Police and the 31 NHS Primary Care Trusts in London, is open to anyone who has been raped in the last 12 months, whether they want to, or are unsure of, reporting it to the police. More than 60% of its clients are under 25-years old.