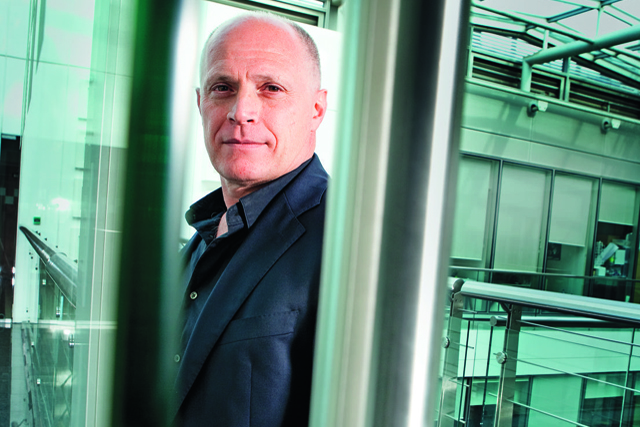 Let's start with a reality check: the phrases omnichannel, single customer view and the connected customer are all out of date. The phrases we use every day just don't get near to explaining what being interconnected means.
It's no longer enough to build a marketing strategy based solely on answering a business issue; listening to the consumer's voice and what they tell you they want needs to be put at the front of that strategy.
The consumer is more connected and in control than ever. The rapid rise of technology in the home and in the hand means that consumers now have the ability to instantly connect with each other, and your competitors, in milliseconds. "I will be with you in moment, sir," is no longer an option. Big companies like Google have recognised this already and reacted with mobile products such as Google Now. This predictively pre-empts what you will need and when, based on previous behaviour and location data.
It's about "brand me"
Along with accuracy of information, speed is key. We, as consumers, no longer want to wait. We want the answers, information and to share our thoughts with our friends immediately.
This behaviour is only going to get faster and more demanding.
Consumers are empowered and vocal. We cannot drive the agenda for them and the sooner we accept this, the faster we can move forward.
Consumers are also ahead of brands when it comes to how they use technology. They use it to communicate, with their peers and brands, to inform their shopping and spending, to compare and to prioritise, and they expect answers in real time.
Brands have embraced technology, but they are lagging behind. Consumers are savvy and, with so much competition between brands, they will go with whomever gives them what they want. They are self-serving and loyal only to themselves. It's about "brand me", and connected technologies such as mobile and social networks are driving this behaviour even faster.
The good news is that it is possible to deliver what the consumer wants, when they want it, in real time. I hesitate to use the term big data, but it's the advances that are taking place under this banner that are moving us into a place where we can start being interconnected with the consumer.
Most businesses have swarms of data, which consumers willingly hand over, but we don't need it all. We need only the data that delivers the insights that solve a business problem: we can be selective. In fact, we're better off understanding the data we can ignore.
We can now select data sets which, combined with technology, enable brands to be where they need to be more frequently – not everywhere the consumer is at all times.
If you're buying a car, you visit 100 different touchpoints, from blogs to websites, that lead you to purchase. Insights from data simply allow brands to find the best triggerand conversion-points to make sure they don't miss the opportunity, whether this is through mobile, social, an app, a game or an engagement platform.
But it goes further than choosing the right data sets. Brands also need to use consumers in their marketing strategies. Using the empowered consumer (or the Fifth Estate as it is now known) to drive real-time relevance for you also brings authenticity.
You are more likely to take notice of the experience of your friend who has just bought a second-hand car for his 18-year old daughter than even a Which? report on the best cars under £500.
Incorporating consumers into your marketing strategy is a big leap and one that brands are, not surprisingly, nervous about. Not only does it create even more data, it involves letting go of control and allowing the consumer to speak freely about your product or service.
A great example of how to harness the real-time, always-on nature of consumers is the reaction of the news organisations to this shift. They quickly realised they were losing control of editorial content and that they were always going to be late with the news when passers-by could tweet about an event as they saw it happen.
Now, news organisations write pieces and open them up for comments, creating engagement beyond anything they could previously have dreamed of.
Brands have yet to come under the same pressure to embrace consumer behaviour, but it's not far off.
In the past, fear of letting go has led to a few well-documented mishaps, such as deleting negative posts or rebuking customers, for high-profile brands whose blushes can be spared here. We need to move on, and instead understand who a brand's influencers are, how their consumers behave and focus on enhancing the customer experience.
Hilton Suggests, an initiative of hotel group Hilton Worldwide, has embraced the idea of consumers helping build its brand. On its Twitter feed, you can find out tips about places you're visiting from other consumers. There are tweets about everything from brunch in Dubai to places of interest in Chicago. The consumer provides the content and starts a dialogue, but Hilton owns that conversation.
'The products we buy are just the conversation-starter'
It has recognised that the hotel is not the product, the experience is. The hotel is just a facilitator. This is then shared globally across multiple channels and conversations.
The insights derived from this data can be used to drive content, segmentation, messaging, rewards and loyalty programmes to give customers what they want. By crafting the best experience, and providing content moments for consumers to engage with and share, you can start to manage the brand message in a decentralised way. Being able to listen, build on positive moments and improve on negative ones is how we build trust and repeat purchase.
We need to let go of the idea that a negative review or post is damaging and turn it into valuable insight that can help improve a client's business. If a customer buys a pale green cooker online to complement his or her new kitchen, and it turns out to be the wrong shade, a post about that in a forum can be helpful in the future because it can help the seller understand the reasons for the return and how to avoid them. In other words, giving the customer a better experience so they come back in the future.
Nike still provides the best example I can cite of a big brand that is using data intelligently. It doesn't email you every day trying to sell you a pair of trainers: it helps you get fit. By giving you what you want, it is in contact with you daily in a way you want it to be. Consumers control what they use Nike for. In contrast, there are clothing brands that see I've bought a new pair of jeans and then email me about more. Instead, they could be using data more intelligently to tell me what else would go with the jeans, or how to care for them.
The products we buy are just the conversation-starter. Understanding the incremental value that we can add to the relationship is where marketers ultimately drive loyalty and long-term relationships.
To do that, you have to understand consumers and the channels they want to engage in. Consumerism is no longer about your brand: it's about theirs. Your product is just one facet of their brand image that is being refreshed daily through their different channels.
Brands such as Nike and Hilton understand this. They've embraced the idea that delivering value drives acquisition and loyalty in the longer term and that sharing control with the consumer drives authenticity and desire.
Being interconnected is all about understanding what consumers want and when and where they want it. Consumers are there already - we just need to catch up.
---
Marco Scognamiglio, chief executive, RAPP