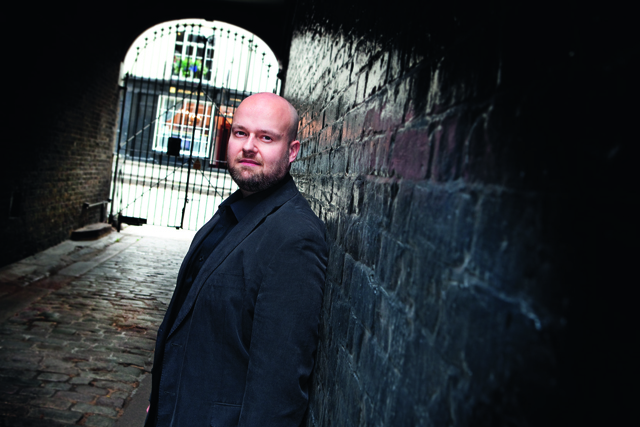 Any good screenwriter will tell you that all character is action. To establish the nature of a character credibly in the minds of your audience, you don't write dialogue about who that character is. You put that character under pressure - in a situation that forces them to make a choice, and you let that choice reveal who they truly are. Brave or cowardly, selfless or power-hungry... actions say more than words ever can.
The same is true for brands. Any brand can claim excellent service or superb value in the safe confines of outbound communications, but in the harsh reality of the interconnected world, the nature of that claim will be revealed by how the brand acts. Customers will share their experiences of those actions. Was the service great or lousy? Value is revealed in the unforgiving light of price-comparison and review sites.
Brands are subject to greater scrutiny than ever, and are ultimately judged on their actions, not what they say. Google's motto, "Don't be evil", has received lots of attention, but the way the brand deals with privacy issues, censorship and tax will reveal whether or not we consider it true to its principles.
This makes life challenging for marketing teams and their agencies. It has never been easier for customers to see the reality behind the brand. How many service brands make warm, empathetic promises to put the customer first, but bonus their staff in a way that places short-term sales over customer satisfaction? Trying to "build the brand" to make up for shortcomings in the product or service on offer is a futile task, and influencing brand perceptions is a daily battle to keep promises - not just make them.
To succeed, businesses need ideas. Not just creative ideas, but creative business ideas. This demand creates a more interesting opportunity for marketers and agencies: to transform the substance of the business and the brand, not just the image. St Luke's has been working with clients to set the agenda of their businesses, with brand ideas that lead to business change, not just communications change. When everyone in the business has a clear sense of what the brand exists to do, making change happen gets a lot easier. Over the past couple of years, we've learned a few lessons about how to create brand ideas that drive change.
Truth sets you free. You might expect that focusing on what is currently true would inhibit change, but it can often liberate a brand. We've found that the most successful brand agendas are rooted in the truth of the product or service, the people who consume it, and the culture of the organisation. These truths may be dormant, forgotten or yet to be discovered. But when uncovered, they can be tremendously powerful. They make brand actions feel authentic and credible.
Very.co.uk appears to be like any online women's fashion retailer, but there is a deeper truth behind the brand (recognised by customers but never mentioned in communications): it makes stylish brands affordable through credit, so customers can access a more stylish life. We helped define an agenda for the brand - "Do it in Style" - that places trading-up at the heart of the brand, and distances it from the disposable fashion of H&M and New Look. This is driving Very's range, including the launch of a more aspirational, premium own-brand offering.
You don't own the idea. Marketers and agencies can deliver campaigns, but it requires the whole business to deliver action. The sooner you get the people who can make change happen involved in creating the brand agenda, the easier that change becomes.
We worked with people from every area of Majestic Wine to help define its agenda of encouraging ever-deeper wine discovery - expressed as "Come and explore". This has led to an overhaul of in-store information, the introduction of Explorer cases for sale online and a change to the nature of promotions during the critical Christmas period. However, the real opportunity lies with the store staff. They build customer relationships and deliver recommendations, both face-to-face and via social media. To that end, we've helped to develop a programme to embed the brand culture and purpose, training every customer-facing employee - in effect placing the brand's promise in the hands of store staff and helping them find ways to deliver it. This is creating a more engaging and interactive experience for customers, which the supermarket can never replicate.
Strategy needs creatives. There is a tendency for strategies to be expressed in pragmatic, no-nonsense language, and to save the creative treatment for consumer-facing communications. But brand agendas need to get pulses racing from the start of the process. Creatives should play a crucial part in developing and expressing strategy. I'm sure that one reason our Littlewoods client has been so able to drive changes across its business is that the brand agenda - bringing every family the exciting feeling of new, now - makes everyone from the board to the call centre feel proud. One of the simplest changes has been the creation of a "What's new?" section on its website that generates significant revenue. Online retailers reorganise their product categories because of a brand idea only if the right people are inspired.
If you can make people proud of what your brand is doing, they will do your
job for you
Pride makes people sell. If you can make people proud of what your brand is doing, they will do your job for you. Pride in small-town America got President Obama, Congress and millions more to support Amex's "Small Business Saturday".
Closer to home, we helped the Newspaper Society to create Local Business Accelerators - a scheme whereby local papers offer free ad space and mentoring to the most promising fledgling businesses in their area. Editors and staff at more than 500 papers, proud of their role in the community, have given up ad revenue, editorial space and their time. They recognise that they are not just supporting the local press, they are part of an effort to rebuild the economy.
Live in the writers' room. Vince Gilligan, creator of Breaking Bad, says that every conversation between the writers boils down to one of two questions: "Where's a character's head at?" and "What happens next?" When you apply this mentality to brands, it keeps you on track and moving.
Strongbow is undergoing rapid transformation. The cider category is evolving, full of new premium brands and new drinkers, and Strongbow can't sit still. The brand still rewards masculine achievement, but, as the brand and the market become more aspirational, we - together with the team at Heineken - are constantly asking "What next?"
Strongbow has moved from simply talking about earning it to offering real guys the opportunity to rise to a challenge. Men across the country have been given the chance to face an over from England international cricketer Jimmy Anderson, or to take a penalty against German football goalkeeper Rene Adler in the Berlin Olympic stadium. At the same time, Strongbow is looking at ways to offer better and more varied rewards for achievement. The results include Strongbow Dark Fruit (which, months after launch this summer, has been outselling some of the most established brands in the category).
The interconnected world in which brands find themselves is exposing, but exhilarating, because true character is revealed. If a brand fails to deliver on its promises, it will quickly be found out. When a brand acts with purpose and conviction, however, those same connections mean that business transformation is accelerated.
---
Dan Hulse, managing director and planning partner, St Luke's