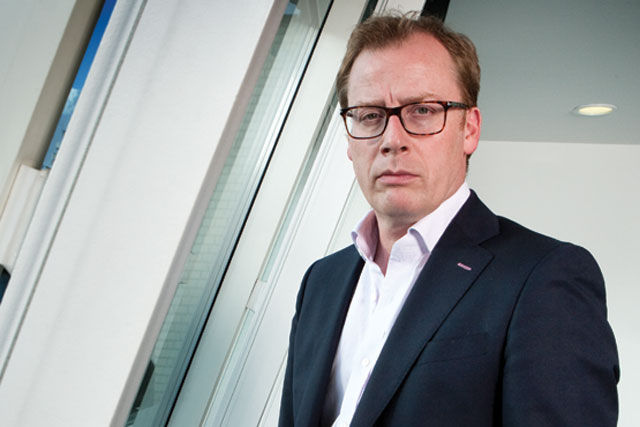 My wife has a wonderful phrase to describe the village where we live: 'It's the sort of place in which everyone hears your every fart.'
For every comparable corporate - or brand - misstep, the rules of the village apply. Several banks, a certain security company, grocers selling bottled tap water and more than one celebrity can testify to this. Everyone has access to read about your woes, hear about them, watch them play out and talk about them.
This is the consequence of the democratisation and disintermediation of the media that has facilitated a level of interconnectedness beyond anything that we could have imagined just a few short years ago.
It led us to the conclusion that any company - or brand - has just one public.
When you talk to your employees, your customer hears; when you talk to your customers, your shareholder hears; and when you talk to your shareholders, your customers hear, your employees hear and the policy-makers hear, too.
And it is the primary reason why integration, which I prefer to call interconnectedness, has never been more important, not just to protect reputation, but also to enhance it.
Integration is not the 'set of matching luggage' of yesteryear. It is the opportunity to realise the power created by this never more interconnected world, a world increasingly connected by successful ideas moving beyond borders to inspire conversations, communities and commerce.
At Hill & Knowlton, we call this opportunity 'harnessing the power of the public'.
In an all-seeing, hyper-connected world, effective integration is the recognition of the often complex networks that exist among customers and wider stakeholder interests, that brands exist to serve that public, that dialogue - transparent and authentic - and actions speak louder than words and images.
Marketers need to shift their focus from driving transactions to maximising lifetime customer value, acquire new skills relating to relationship management and retrain their ears to better listen to customers who are now their most important advisers.
And, on our side, we must accept that the silos created by marketing discipline are now anachronisms.
We live in a fluid world. Neat boxes don't exist. Paid, owned and earned are forced boundaries that we have created to defend our own traditional territories. These are lines in the ground that have little or no meaning to the broader public. We need to think about people and their networks, not platforms and channels.
Smart brands find ideas that have meaning and resonate with human emotions; ideas that connect, engage and create a sense of belonging; ideas that inspire your network to act.
The narrative - how it is determined, shaped, used and conveyed - will be conceived with a deep understanding of what is important to the public at that time.
That is why we need a constantly collaborating mix of skills across insight, communications strategy, channel planning, creative, technology and experiential. Integrated - or interconnected - teams need to be always-on.
Central narrative
The current forced, often artificial, always ad-hoc approach to integration between agencies of different disciplines needs to be replaced by the mindset of the political campaigners' war room: know your central narrative, be single-minded, ensure you are always listening to the world, enable rapid decision-making and a robust response mechanism and intervene when necessary. Change is good. Agility is better.
At its worst, this artifice is undone by the petty egos, discipline champions and revenue terrorists inherent in all of us.
Yet, the threat to all is not the encroachment of other professionals, but the new player at the integrated table - the public themselves.
Brands are now opening themselves and their creative process to the very public with whom they want to engage. Crowdsourced product ideas, new product variants voted for by consumers, user-generated advertising campaigns - we all need to recognise the need to adapt to a more democratic approach.
By building relationships, enabling conversations and sharing stories, you are not only engaging your public but also mobilising it to advocate for you.
This, then, is a good stepping-off point to consider how our increasing levels of interconnectedness will impact communications strategies.
For the sake of this essay, I will identify three possible trends.
The first is what might be called recommendation-led integration. We live in an age of advocacy, and PR has never been more powerful. Technology enables marketers to reward testimony with bespoke content, great deals and financial rewards. So, the thought of getting friends to design communication integrated to the needs and interests of their friends, with the added power of an endorsed nudge, doesn't seem such an off-the-wall idea.
The second, I've called hyper-personalised integration. Once, our ideal of integration was the key advertising visual. For the past decade, it has been about the 'universal thought', seeking the big idea that unites from a universal insight.
Now, technology is enabling marketers to hyper-tailor content and we are closer than ever to being able to crack the era of the 'little act'.
For example, Facebook and Google serve tailored ads based on your status update or search history. And look at the big cultural moments; the Beijing Olympics was hyped as 'the digital Games'; London was heralded as 'the social Games'; Rio 2016 will be 'the personalised Games'.
Finally, acts of commitment will replace words. Smart brands will create new narratives and add value with product and service ideas, not carefully crafted advertising ideas that only live in a controlled environment. The most enlightened chief executives will see integrated communications as a means by which they can lead the wider business agenda.
And, in conclusion, in a fast-changing, complex and hyper-connected world, isn't it still reassuring to remember that first principles still apply. Think first and most about the person you want to address and be where they spend their time, where they share their experiences and opinions, and where they spend their money.
TAKE-OUTS
- Integration, or interconnected-ness, has never been more important for protecting your reputation, as every brand has a single, interconnected audience it talks to.
- Marketers need to shift their focus from driving transactions to maximising lifetime customer value, and acquire new skills relating to relationship management.
- Acts of commitment will replace words. Smart brands will create new narratives and add value with product and service ideas, not just carefully crafted advertising ideas.
Richard Millar is the chief executive and president of Hill & Knowlton Strategies, UK and Europe