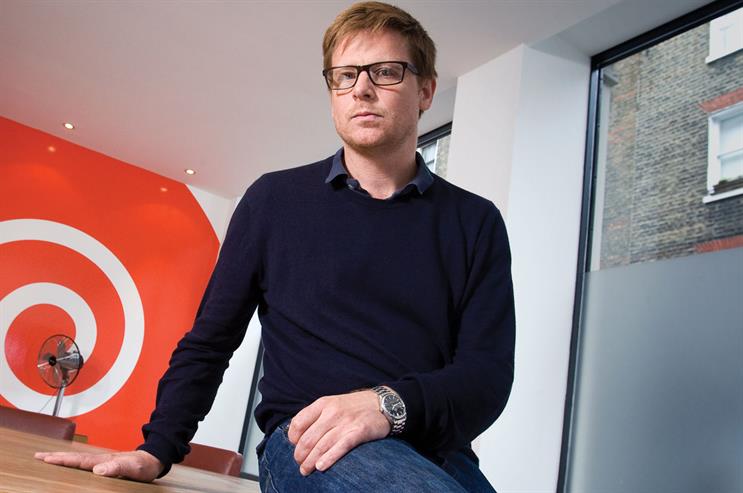 Brand mishaps are nothing new in digital channels. Back in 2006, when Myspace ruled social media and Facebook was still a niche tool for US students, General Motors handed content control to the public to launch the Chevy Tahoe SUV, in a tie-in with the US Apprentice show.
People were invited to create an ad, with freedom to write their own headlines over footage, from GM, of the Tahoe careering through dramatic rural scenery. Critics and environ­mental­ists jumped on the opportunity to hijack the campaign, flooding the web with 'ads' denigrat­ing the SUV's quality and environ­mental creden­tials, among other things. GM's mis­take was not to enforce guide­lines, so, in the spirit of misplaced openness, it had to pub­lish every film.
Even the biggest brands still demonstrate 'clay-footedness'. As McDonald's ('McDonald's Stories') and British Gas ('Ask British Gas') will testify, if the door to subvers­iveness is left slightly ajar, those with an axe to grind will swiftly reapprop­riate your well-intended campaign.
Back in 2008, when we still talked about 'integration', The Red Brick Road launched a campaign for Hein­eken to promote responsible drink­ing. Our idea was to remind drinkers of all the phases of drunkenness they might consider avoiding: becoming tearful, aggressive, flirtatious…
It thrived in digital channels in many guises – video, a microsite, an app, display ads – because that was not just where our audience spent most of its time, but also where we could spread our message in the most appropriate tone: humorous, not preachy. It was a truly integrated idea: one that used channels to enhance the creative idea in a way that would engage the audience most.
Some brands' behaviour in our interconnected world reminds me of this analogy of 'exaggerated personalities' that we brought to life for Heineken. Too many approach 'democratised' media like they've had a few too many at an office party: they become extreme versions of themselves – brasher than normal. In the process, they sacrifice a carefully cultivated tone and brand personality.
They become overly generous: buying friendship from strangers who'll never reciprocate, in the form of yet another promotion… a virtual 'round of drinks'. They lose focus: scatter-gunning content across multiple platforms, with little appreciation of the nuances of the audience's behaviour on each one. They become two-faced: one minute charming, the next offensive. (The spoof VW 'Suicide bomber' spot and Ford Ka 'Evil twin' online ads were early fore­bears of this.) They become needy: desperately seeking friends, chasing 'likes' and followers. They become overly sent­imental: bribing our emotions with cats and tear-jerking stories, pleading with us to share.
But we all know who we'd rather spend time with at the office party.The raconteur, the person who's been around the block and has real depth. The one with consistency. These are the people who become the centre of attention, whom others want to emulate and spend time with.
In the world of brands, these are the ones we gravitate toward. Brands with a belief, which tell interesting stories and do interesting stuff in a consistent way. As author Simon Sinek says, brands with a 'why' are those that we want to align with.

Power of interconnection
French supermarket Intermarché recently launched its 'Inglorious fruits and vegetables' campaign. It celebrates imperfect produce and offers it at a discount.
This is an idea with a social moti­vation: a message aimed at cut­ting food waste. Nearly 300m tonnes of produce a year are thrown out glob­ally, which sits uncomfortably along­side exhortations to eat 'five a day'. It's a cause people can get behind.
The activity launched in multiple channels, but went wild thanks to our interconnected media. The French foodies love it. The media loves it. Oh, and consumers love it, too: Intermarché stores recorded a 24% increase in traffic. It had the perfect ingredients for success: a cause, a story, a compelling reason to get involved and a charming execution that could travel.
It has taken advantage of the power of an interconnected world, and thus inspired conversations, communities and commerce.
"Avoid being the 'dad at the disco' – tailor the brand's behaviour"
The retailer saw that the great opportunity of disintermediation is that if you get it right, everyone'll publish your message for you.
So how can brands avoid acting drunkenly – be more Inter­marché and less British Gas? Our approach is built on helping brands navigate and profit from interconnectedness. How? Well, the intercon­nected world loves a list – so here is our top 10.

1 Unlock a brand's 'Why' – its reason for being in business – by digging deep into a company's culture, his­tory and ethos. Consumers gravitate toward brands with authenticity that reflect their desires. To paraphrase DDB co-founder Bill Bernbach: if no one cares about your brand, all these opportunities brought about by interconnected media are academic.
Our client, alarm company ADT, is built to help its customers avoid the effects of burglary. But its products are only half the story. We've worked with it to sell alarms, but also to part­ner Victim Support to help people get over the aftermath of burglaries.
2 Clearly articulate each brand's per­sonality and tone of voice and carry it through all channels. This avoids prob­lems when multiple stake­holders try to be the voice of the brand.
3 Map and plan around the inter­connectedness of media. Design exper­iential activity to create digi­tal content; OOH can go viral, a great TV ad can live far beyond the expiry of paid media, and targeting the right influencers can ensure an army of salespeople spread your message to like-minded souls.
4 Avoid being the 'dad at the disco'. Understand how consumers use individual media, and tailor be­haviour accordingly. By integrating into each platform's world as a 'local', brands are far more likely to be accepted.
5 Feed the community and it will feed you back: our TV campaigns for Thinkbox, a B2B organisation, have charmed viewers. The protagonist, Harvey the dog, is now a social-media favourite.
6 Constantly update your views on how your audience uses digital platforms, and integrate with its behaviour. Insightful nuggets, for example that posts of imagery on Twitter engage 200% more users than copy, continually surface that can ensure brands stay relevant.
7 Understand what prompts sharing. When we ran our 'Give it a shot' Jägermeister activity, central to plan­ning the experience we gave particip­ants was their likelihood of sharing it. So we didn't tell them what the prize was… until it happened. The element of surprise tapped into a motivation of talking about the un­expected, before and after the event.
8 Plan for spontaneity. Responding to 'new news' creates relevant cam­paigns that piggyback existing social conversations. When MK Dons drubbed Manchester United 4-0 in football's League Cup in August, we had a cheeky ad ready to roll through social media and print. Whatever the match's outcome, we were prepared.
9 Think like your audience – hire people who walk the walk. It's the bloggers, digital natives and technol­ogy enthusiasts who can best help clients navigate the digital world.
10 Create a structure that thinks 'interconnectedly'. Multidisciplinary teams shouldn't be the luxury of big agencies. Even in a medium-sized one, we created a team of PR, social-media, digital, and brand specialists throughout the agency. This ensures that every idea we produce can thrive in an interconnected world.

This brave new world can indeed be a perilous place for brands, but it should be looked at with enthusiasm, not fear. Only this landscape can spawn such campaigns that genuinely change the communi­cations game. Brands should seize with alacrity not just the communications potential, but also the business potential.
Ben Mitchell, Planning director, The Red Brick Road