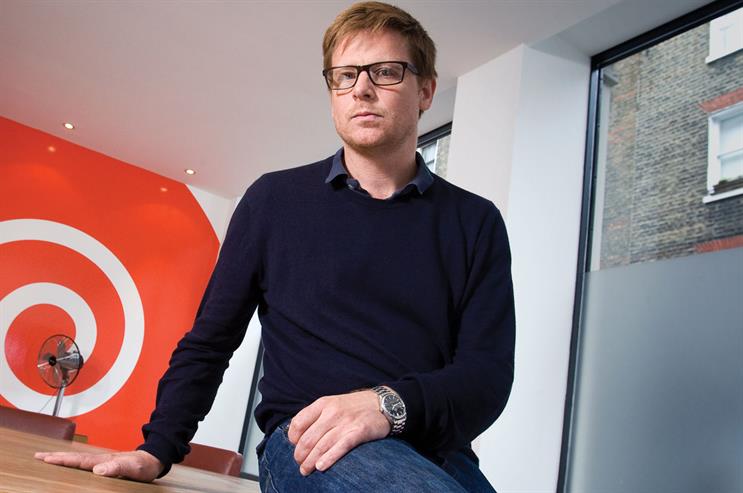 Back in 2008, when we still talked about "integration", The Red Brick Road launched a campaign for Heineken to promote responsible drinking. Our idea reminded drinkers of all the phases of drunkenness that they might consider avoiding in the future: becoming tearful, aggressive, flirtatious…
The work thrived across digital channels in many guises – video content, a microsite, an app, display ads – not just because that was where our audience spent most of their time, but also because these channels enabled us to spread our message with the most appropriate tone: humorous, not preachy.
It was a truly integrated idea and one that used channels to enhance the creative idea in a way that would most engage the audience.
The behaviour of some brands in the interconnected world reminds me of the analogy of "exaggerated personalities" that we brought to life in our Heineken idea. Too many brands approach "democratised" media like they have had a few too many drinks at the office party.
They become extreme versions of themselves – brasher than normal and, in the process, sacrifice a carefully cultivated tone and brand personality. They become overly generous – buying friendship from strangers who will never reciprocate, in the form of yet another promotion: a virtual "round of drinks". They lose focus – spraying content across multiple platforms, with little appreciation of the nuances of each platform's audience behaviour. They become two-faced – one minute charming, the next minute offensive. Volkswagen's "suicide bomber" and Ford Ka "evil twin" were early forebears of this. They become needy – desperately seeking friends, chasing "likes" and followers. They become overly sentimental – bribing our emotions with cats and tear-jerking stories, pleading with us to share.
But we all know who we would rather spend time with at the office party: the raconteur, the person who has been around the block, the person with real depth and consistency. In the world of brands, these are the ones that we gravitate towards – brands with a belief, that tell interesting stories and do interesting stuff in a consistent way. For example, consider the French supermarket Intermarché, which recently launched its "inglorious fruits and vegetables" campaign. It celebrates imperfect fruit and vegetables and offers them at a discount. It's an idea with a social motivation behind it: a message aimed at reducing food waste. Nearly 300 million tons of produce a year are thrown out – something that sits uncomfortably alongside exhortations to eat "five a day".
The campaign launched in multiple channels but succeeded thanks to a great idea spun through interconnected media. Stores saw a 24 per cent increase in traffic. Intermarché had the perfect ingredients for success: a cause, a story, a compelling reason to get involved and a charming execution that travelled. It took advantage of the power of an interconnected world and inspired conversations, communities and commerce.
At The Red Brick Road, our approach is built around helping brands navigate and profit from this kind of interconnectedness. So how can brands avoid acting drunkenly and emulate Intermarché?
1. Prepare the foundations by unlocking a brand's "why" – its reason for being in business – by digging deep into a company's culture, history and ethos. Consumers gravitate towards brands with authenticity.

2. Clearly articulate each brand's personality and tone of voice and carry it through all channels. This avoids schizophrenia when multiple stakeholders are attempting to be the voice of the brand simultaneously.

3. Map out and plan around the interconnectedness of media. Experiential activity should be designed to create digital content and out-of-home can go viral, while a great TV ad can live well beyond the expiry of paid media.

4. Avoid being the "dad at the disco". Understand how consumers use individual media and tailor behaviour accordingly.

5. Feed the community and they will feed you back: our TV campaigns for Thinkbox have charmed the nation. The protagonist, Harvey the dog, is now a social media favourite.

6. Constantly update your views on how your audience uses digital platforms and integrate with their behaviour. Insights – for example, that posts of imagery on Twitter engage 200 per cent more than copy – continually surface that can ensure brands stay relevant.

7. Use insights into consumer behaviour to understand what prompts sharing.

8. Plan for spontaneity. Responding to news creates campaigns that piggyback existing social conversations.

9. Hire people who walk the walk. It's the bloggers, the digital natives and the technology enthusiasts who can best help clients navigate the ever-changing digital world.

10. Create a structure that thinks interconnectedly, whatever the size of the team. Even in a medium-sized agency, we have created a team of PR, social media, digital and brand specialists throughout the agency.
---

Ben Mitchell is the planning director of The Red Brick Road