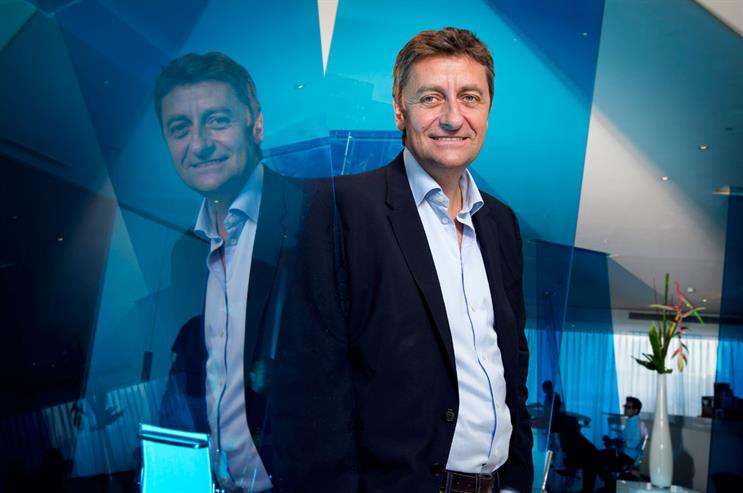 Interconnectedness sounds like an obvious, progressive sort of term that nobody is going to ­disagree with. Of course we want to create communications programmes for our clients that work across numerous devices and platforms, and report their effectiveness in a holistic way. Of course we want to create agency structures in which our generalists and specialists can operate together in a way that produces thinking and work that are greater than the sum of their parts.
However, harder than simply expressing the desire to subscribe to the theory is understanding what it takes to make the practice happen. We assume that as interconnectedness trends towards its zenith, so
too does that campaign's return on investment. However, simply linking one touchpoint, channel or digital asset to ­another does not represent inter­connectedness. Making linkages specific to a single consumer journey does.
Customers come in many shapes and sizes, with multiple needs, and are going on multiple journeys. So the only real way for your brand to create a level of interconnectedness to a broad set of customers is to put live data at the heart of your thinking, creating and measuring. There is certainly no lack of data that marketers can use to create the interconnected communications ­ecosystem. Sales data can be correlated to search volumes, social media comments, temperature, loyalty card and ­location information – or any other metric that can be collected.
The value to the interconnected communications system lies in the cross-referencing of these sources. Google has connected search terms to flu cases to predict outbreaks more quickly than the US health service. Clorox has followed its lead and used social listening data to predict areas of flu outbreaks. It has attributed a 17 per cent rise in quarterly earnings to its ability to continuously adapt its media placement.
nterconnectedness is therefore not about making sure your campaign works across mobile and browser, but that your consumer understanding is connected to what's happening in the real world, right now.
To find an example of interconnectedness in product or campaign creation, we can look to the virtual taxi company Uber. It has radically shaken up the taxi market by drawing on ­mobile-phone location data to match available taxis to the closest fare.
It has also used multiple real-time data sets, such as weather and customer demand, to create a varied price model. Its surge pricing makes absolute sense from a rational economics perspective – when it's snowing, why not allocate a scarce resource according to who is prepared to pay the most?
Without doubt, using multiple data sets to understand interconnectedness will usher in a new era of ­effectiveness. Indeed, Chris Anderson, in a hugely influential article for Wired, proclaimed the "end of ­theory". By that, he meant we no longer need to generate hypotheses to explain events when we have such large data sets that can be mined for correlations.
But beware the pitfalls. Returning to the Google flu example, some of the weaknesses of relying on correlation alone can be seen. The accuracy of its predictions has begun to wane – last year, the Google algorithm over-predicted the outbreaks of flu twofold. It seems the correlation ­deteriorated because high-profile ­articles about flu outbreaks led to a lot of searches. This was compounded by additional functionality Google introduced, whereby simply typing in symptoms would lead to a diagnosis. Both of these changes led to a breakdown in the correlation.
As for Uber, just because availability of new forms of data means you can vary your ­pricing doesn't mean you should. Many customers have a psychological idea of a "fair price" and resent paying – as they did in a recent New York snowstorm – eight times the amount they paid for the same route the day before.
So, using live data at the heart of campaigns to deliver the best results requires a combination of openness to exploring varied sources, and a critical understanding of how to avoid the many pitfalls.
We believe data is the common ­language that unites all marketing functions. In this sense, it is analogous to the Higgs field that gives all particles mass. Similarly, data allows every point of the consumer journey to become interconnected.
The foundation of "interconnected" is dependent on marketers and agencies harnessing data, but not just for the sake of it. It is not about ­seeking a meaningless multitude of correlations and coincidences, but about giving every part of the communications plan the "mass" that ­allows it to be connected. It's about knowing when to stop as much as it is about knowing where to start.
---
Mark Howley is the group managing director at ZenithOptimedia