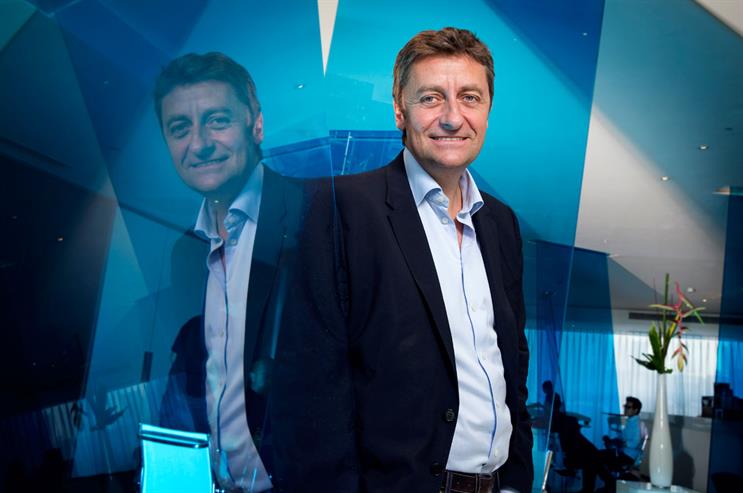 Interconnectedness is one of those marketing phrases that has everyone in the room nodding, but with, potentially, no one really taking the time to understand exactly what it means, or its importance to marketers, brands and agencies alike.
It sounds like an obvious, progressive, front-foot sort of term that nobody is going to disagree with. Of course we want to create communications programmes for our clients that are 'interconnected'; that work across numerous devices and platforms and report their effectiveness in a holistic way. Of course we want to create agency structures in which our generalists and specialists can work together in a way that draws upon each of their several talents and produces thinking and work that is greater than the sum of its parts.
No one will argue with these sentiments. But harder than simply expressing the desire to subscribe to the theory is understanding what it takes to make the practice happen.
We assume that the more properly connected a campaign or system is, the more effective it will be. That as interconnectedness trends toward its zenith, so, too, does that cam­paign's return on investment. But linking one touchpoint, channel or digital asset to another does not represent interconnectedness. Mak­ing that link specific to a single consumer journey does. Different customers, different journeys.
Customers come in many shapes and sizes (new user, lapsed user, loyalist, time-poor, doubter, value-seeker…), with multiple need-states, going on multiple different journeys.
When thought of like this, inter­connectedness cannot really exist without a meticulous under­standing of the data sets that power it. The only real way for your brand to create a level of interconnectedness to a broad set of customers is to put live data at the heart of your consumer understanding, campaign creation and effectiveness optimisation. And this is where we would like to direct your attention.
There is certainly no lack of data for marketers to use to create the interconnected communications ecosystem. The volume of data available is growing exponentially. Google's Eric Schmidt has claimed that five exabytes of data are created every two days; roughly akin to all the data created between prehistory and 2003. Marketers have not only an increasing volume of data at their disposal, but also an ever-growing variety of data sources. Sales data can be correlated to search volumes, social-media comments, temperature, loyalty card, location information or any other metric that can be collected.
It is in the cross-referencing of these sources to the interconnected communications system that the value lies, and, while it's easy to make grandiose claims for the future, the connection of data sets is already generating value for brands.
Google has, of course, connected search terms to flu cases to predict outbreaks more quickly than the US health authorities. FMCG company Clorox has followed Google's lead and used social-listening data to predict areas of flu outbreaks. It has attributed a 17% rise in quarterly earnings to its ability to continuously adapt its media placement. Inter­connectedness is, therefore, not about making sure your campaign works across mobile and browser, but ensuring that your consumer under­standing is connected to what's hap­pening in the real world, right now.
To find an example of intercon­nectedness in product- or campaign-creation, we can look to the taxi firm Uber, which is, incidentally, now valued at $18bn. It has radically shaken up the taxi market by drawing on mobile phone location data to match available cabs to the closest fare. In many ways, this represents
the potential of interconnectedness to create new customer experiences.
Uber has also used multiple real-time data sets, such as weather and customer demand, to create a varied price model. Its 'surge pricing' makes absolute sense from a rational economics perspective – when it's snowing, why not allo­cate a scarce resource according to who is prepared to pay most?
Target, the US retailer, has connected purchase patterns with the onset of particularly valuable life stages. They recognised that pregnant women were a particularly valuable audience as they were prone to change their shopping behaviour. They improved the accuracy of their customer marketing by correlating purchases of vitamins and moisturisers with early-stage pregnancy. They did this with such gusto that they infamously targeted a high-school girl with pregnancy-related promotional messages before she had even told her parents.
It is without doubt that using multiple data-sets to understand interconnectedness will usher in a new era of effectiveness. Indeed, Chris Anderson, in a hugely influ­ential article for Wired, of which he was then editor, pro­claimed the 'End of Theory'. By that he meant that we no longer need to generate hypotheses to explain events when we have such large data sets that these can be mined for correlations.
In his words: "Petabytes of data allow us to say: 'correlation is enough'… With enough data, the numbers speak for themselves."
ut beware of the pitfalls. Returning to the Google flu-forecasting example, some of the weaknesses of relying on correlation alone can be seen. The accuracy of its predictions have begun to wane – last year, the Google algorithm over-predicted the outbreaks of flu two-fold. The environment in which it was operating had changed, but without an underlying theory to guide insight, there was no way of foretelling this.
Using multiple data-sets to understand interconnectedness will usher in a new era
It seems the correlation deteriorated because high-profile articles about flu outbreaks led to a rash of searches. This was compounded by the additional functionality Google introduced whereby simply typing in symptoms would lead to a diagnosis. Both of these changes led to a breakdown in the correlation between search terms and actual cases of flu.
As for taxi firm Uber, just because new forms of data mean you can vary your pricing, that doesn't mean you should. Many customers have a psychological idea of a 'fair price' and resent paying, as they did in a New York snowstorm last winter, eight times the amount they paid for the same route the day before.
The data, demand and supply curves may make complete economic sense, but, if they don't seem fair to your customer, extreme fluctuations in pricing may backfire and be counterproductive to your long-term demand curve.
Perhaps the best riposte to an over-reliance on correlation alone comes from Tyler Vigen, who specialises in finding outlandish correlations – from those between cheese consumption and deaths through bedsheet tanglings, to web searches for Justin Bieber and those for tonsillitis. It's hard to trust in correlation alone when it blames a pop star – even Justin Bieber – for outbreaks of a disease.
So, using live data at the heart of campaigns, to deliver the best results, requires a combination of openness to exploring varied sources and a critical understanding of how to avoid the many pitfalls.
We believe data is the common language that unites all marketing functions. In this sense, it is analo­gous to the Higgs field, which gives all particles mass. Similarly, data allows every point of the consumer journey to become interconnected.
The foundation of 'inter­connected' is dependent on mark­eters and agencies harnessing data, but not for the sake of it. It is not about seeking a meaningless multitude of correlations and coincidences, but giving every part of the communications plan the 'mass' that allows it to be connected. It is about knowing when to stop as much as it is about knowing where to start.
---
Mark Howley, Group managing director, ZenithOptimedia