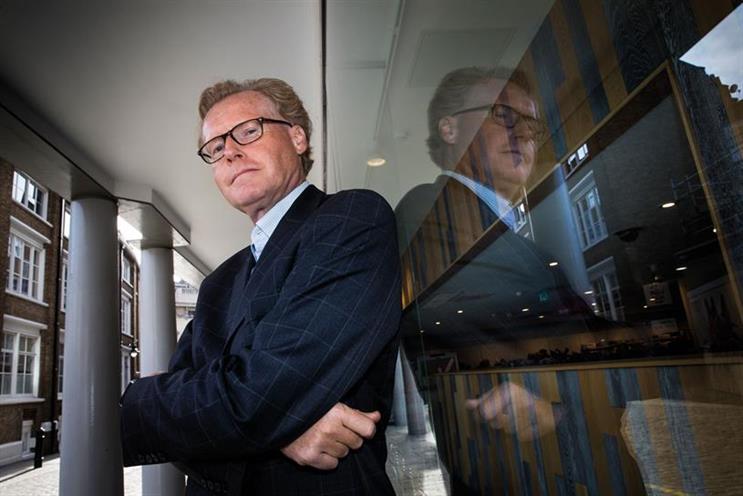 Two of my friends' recent experiences, standing in stark contrast to one another, demonstrate why we hold the view that interconnectedness must run deep. Interconnectedness should form the very soul of the way a customer interfaces with a business. Brands can be – and often are – built from the bottom up. Love grows from a beautifully simple transaction as well as from an emotionally charged, 30-second TV spot.
Let's start with the good experience, delivered by the award-winning, millions-of-pounds-saving gov.uk. A friend needed to renew her driving licence. Braced for much faffing, she proceeded with caution to her browser. The renewal letter she'd received, with its complicated form and a place to attach a photo, seemed a nightmare. But there was a beacon of light.
A gov.uk web address. So on she clicked, haunted by the memory of a thousand governmental web experiences. And there it was, after putting in a single reference number. A beautiful bit of copy and a temptress of a button – would she like to simply use all the details and photo she'd used for her passport? Why, yes she would. Thanks. Card payment. Job done.
The other friend needed a new parking permit from the council after changing his car. After poking around the website, he could find no easy solution – there was a PDF form to download but surely the council didn't need all his info again for a simple change of number plate? So he resorted to the phone. He got through to a helpful lady, who informed him she did need the form. "But, surely," he asked, "there must be a simpler way?" Yes, he could use the internet, apparently. He could download the PDF, print it, fill in the form, scan it and email it. Seriously? We have the technology to land something on Mars…
Related to this poor customer experience is the furore about ad-blockers, which comes as no surprise to anyone who has thought about customer experience. The digital marketing equivalent of my friend's shoddy council experience is spammy and overly invasive advertising formats. It's been a constant source of disappointment over recent years as some strands of innovation in digital communications have focused purely on an 'interruption' model and made experiences so negative that it is no wonder the camel's back is about to break. The desire for ever more efficient clicks has led to a short-term, attention-mining strategy, rather than concentrating on effectiveness and longer-term goals.
The answer to all these problems is the deep embedding of customer experience into brands' thinking. We're big fans of the Russell Davies mantra: "The product is the service is the marketing." We must answer the challenge of rejected ads and failed website funnels by being amazing – for example, by offering a sign-up process that is so simple it charms, or by delivering a customer journey sequence that is so spine-tinglingly appropriate that it delights and charms.
We should avoid simply attempting to counteract and work around the ad-blockers (or similar) – being able to spam again is not success. Success will come from joining up the data-plumbing, connecting experiences across devices and platforms and delivering great creative content appropriate for all stages of decision-making. And, of course, if we're thinking really hard about how all this leads to customer benefit, then we must be heading in the right direction.
The landscape continues to quiver under our feet with the frenetic pace of change. Agencies must step up their role as the voice of the customer, not just in terms of how the communications should be, but in relation to the whole shooting match.
The effectiveness of the traditional bread-and-butter comms will simply wither if they fall victim to a non-mobile-optimised web experience or a strategy bereft of appropriate content to guide and woo the customer.
It is incumbent on agencies to help their clients move toward this nirvana. It is very hard to achieve and will likely involve substantial amounts of time and money. But it will be a wise investment because you will be building for the long term – where we know the biggest gains in share and profit lie.
At MBA, we're helping many of our clients work toward this connected world of wonderful customer experience. Investec Wealth & Investment is launching a digital-first product and we have the privilege of helping to construct the product UX and its wider communications ecosystem from the ground up – a rare blessing.
We're honing a system for O2 that nurtures businesses through relevant content rather than interruptive emails that try constantly to sell – a recent example is sending personalised holograms to the top prospects.
It is nearly inevitable that you'll need to overcome legacy systems, bureaucracy that doesn't like change and a few false starts. But step by step, this is a journey worth embarking on, worth staying on, worth finishing. Total UX is the marketing world's modern crusade. It's a noble cause, one definitely worth fighting for.