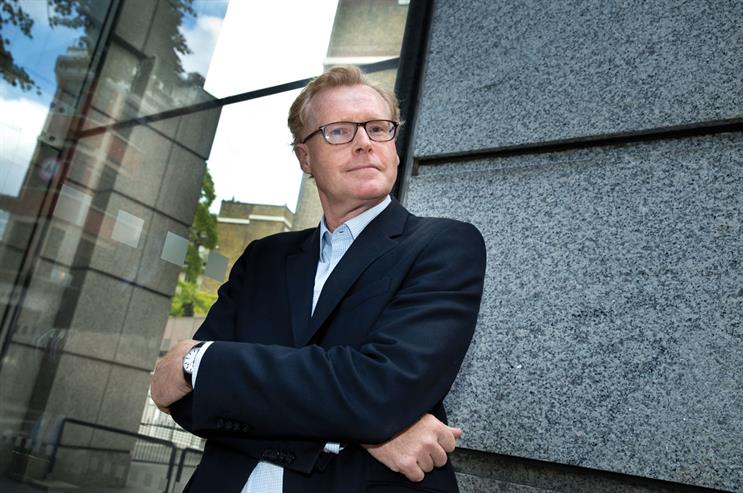 In their interconnected way, strands of marketing thought are converging. Disruption will continue with technical advances and cultural shifts, but there are shapes emerging from the fog. They may get reconfigured over time, but there seems to be some solidity and certainty to grab hold of. Clarity comes from viewing the customer-decision pathway as a connected ecosystem – non-linear, dynamic and centred on digital media and practices (many of which are just technological amplification of nor­mal human stuff). This is why MBA operates where digital and direct interconnect. It's the connec­tion, technology, sharing and possi­bilities of 'digital' merging with the data, science and relevance of 'direct'.
To turn this thinking into some­thing tangible, we built a customer-engagement model based on our experience, Google's Zero Moment of Truth and McKinsey's 'purchase loop' consumer-decision journey. During its genesis we were testing it to create the strategy for a new client. Graham Kerr, MBA's chairman and executive creative director, helpfully pointed out that the presentation design looked like a snail shell. Thanks. The description stuck, and our carefully considered model, which unlocks how we can success­fully create marketing for the way people buy today, is now known as the 'customer snail'. Joy and rapture.
Without revealing all our secrets, I'll share some of the principles that shape the snail, shift­ing short- and long-term metrics, driving increm­ental busi­ness for our clients. (This type of thinking led our Everest work to be shortlisted for the IPA Effectiveness Awards again this year.)
It will come as no surprise that the beating heart is a brand's website. Yes, there is lots of important chatter and content elsewhere, but customers value the depth and breadth of the aggregated story, which should be presented. Access to this information should be on the customers' terms. Whatever the device or band­width, the content should fit. Given the volumes of self-directed research, the website should house content that is both necessary and sufficient to take them from knowing nothing to making a confident choice.
Content is a complicated word. We take a broad view, including everything a customer can see along their journey, from PPC copy to an unofficial YouTube review. Having a strategy is essential. Brands need to think about what they produce in detail. What needs to be an enduring part of the story? How can you structure to create ephemeral wisps that take advantage of a fleeting context? When's the time to be useful/entertaining? A Boston matrix using these dimensions can be a great help.
Creativity plays its part across 'Total Snail'. We view creativity as lateral solutions to business prob­lems, regardless of how it works, the medium or which department came up with the idea. However, it needs a compass, some­thing to glue the parts together, a way to judge whether it's right. We talk about 'brand purpose' – what's the 'why?' of the business; what's it for beyond grow­ing value? – then use that as a map to guide what the brand should do as well as say.
We firmly believe in our phil­osophy of 'Brand Action' – that there is no fundamental difference between 'brand' and 'response' activity. If anything, they sit in symbiotic harmony. Supported by the IPA's 'Long and Short of It' findings, the most effective campaigns combine elements of both, the brand setting up the potential of long-term success and the action converting it into short-term business performance.

Finding a new balance
Ecosystems need to be finely crafted for 'inbound' traffic, people finding their way to us via their research. But clearly there is still space for more traditional 'outbound' activity (mar­keting evolution is never about one thing or the other, but finding a new balance). Conjuring ways to amplify 'outbound' is paramount. How does your budget go that bit further? We'll naturally shy away from pretending anyone can predict virality of content, but there are some tips to follow. Seth Godin often talks about creating things that are remarkable – that people want to remark upon. By producing something that is one or more of 'useful', 'interesting', 'entertaining' and ideally always 'meaningful', you're in with a better chance of someone caring about what you're up to and sharing. We're creating virtual events for O2 that will be of genuine utility to small businesses, giving access to things that wouldn't be possible without O2's facilitation.
A good experience
is a connected one.
The rule is: 'personal > personalised'
Technology both underpins and liberates. It is the deliverer of experience; sometimes completely functional, other times exemp­lifying a meaningful iteration of a brand's purpose. Even the functional stuff should deliver the emotion, though. Necessary customer processes such as registra­tion can be transformed from the mundane to the magical. The trick can be to make it noticeable by not being noticed. The data-capture sur­rounding sign-up for the Avios Travel Rewards Programme is des­igned to revel in the world of Avios and travel, rather than a questionnaire. Technology can bring new expressions to existing creative ideas and be the source from which new creative thoughts can spring.
A good experience is a connected experience; data-pots seamlessly talk­ing to each other behind the scenes, joining implicit and explicit infor­mation to deliver some­thing fantastic to the customer. This line of thinking can quickly descend into a Black Mirror-style dystopia of questionable ethics and Minority Report predictive interventions. The rule that guides us is simply 'personal > personalised'. It matters not a jot whether you've explicitly stated that I've been sent something 'as a valued customer' if the context makes no attempt to be more relevant because of what you know about me. It's surely much better simply to give people things (offers, website experiences, recom­mendations and so on) that are relevant and appropriate, rather than telling them why they're getting them.
By connecting the systems and data sources (linking communi­cation interaction, website journeys and transaction information) there is huge potential for what we term 'Machine Insight'. Learn­ing that is automatic, driven by actual (as opposed to modelled) behaviour, often critically linked to the purchase decision and, most importantly, immediately actionable with trig­gered and non-triggered events. By using this type of insight and practice, direct communication plans move from merely email programmes and closer to that nirvana of CRM – meaning­fully talking to individuals at scale.
Machine insight drives the under­standing of how the ecosystem reacts; how it works, is joined togeth­er, and how we can attempt to shape it to meet our objectives. This type of insight is driving our customer-journey thinking with Odeon.

Seamless and flexible
So, our worldview of marketing is hyper-connected, dynamic and fun­damentally digital – not just in the technological sense, but also in the cultural implications that the internet tsunami has wrought. With this approach, nothing is being proclaimed as dead or dying. Classic TV advertising can fit this model, if the context demands, as can the most innovative mobile-led tactic. It's not about the channels or specialisms, it's about understanding how it all fits together, and appreciating that linearity in marketing is past-tense.
By thinking 'Total Snail', we can advise clients for both short- and long-term success as we're embrac­ing the bigger picture, the pulsating ecosystem of a purchase journey. By combining approaches both from the old and new worlds of marketing, we're able to strike a path that fits with the way people buy today. It's a path built from content, held together by technology, moulded by joined-up data, made meaningful by creativity and simplified by considered user-experience. It's a path where digital and direct interconnect.
---
Stephen Maher, Chief executive, MBA