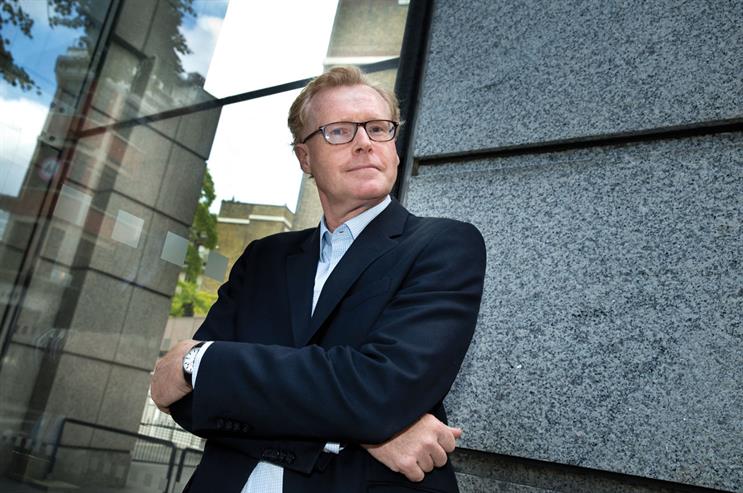 Strands of marketing thought are converging. The disruption will continue with technical advances and cultural shifts, but solid shapes are emerging. There is some certainty to grab hold of. Clarity comes from viewing the customer decision pathway as an ecosystem – non-linear, dynamic and centred on digital behaviours (often simply amplified human things). This is why MBA operates where "digital and
direct interconnect". It's the connection, technology and possibilities of "digital" merging with the data and science of "direct".
We have built a model based on experience, Google's Zero Moment of Truth and McKinsey & Company's consumer decision journey. An early visual resembled a snail. The description stuck and our considered model that unlocks marketing activity for the way people buy today is known as the "customer snail". We'll share some guiding principles, shifting short- and long-term metrics.

1. Digital content is the heart
Websites can be valuable aggregations of a brand's story. Access to information should be on customers' terms; whatever the device or bandwidth, the content should fit. Content must be both necessary and sufficient to take the customer from knowing nothing to making a confident choice. We take a broad view of content, encompassing everything from pay-per-click copy to an unofficial YouTube review. Brands need a considered strategy. What needs to endure? How can you create ephemeral wisps for fleeting contexts? When is the time for utility, or the time for entertainment? A Boston Matrix using these dimensions can be helpful.

2. Creativity is required at every juncture
Defined as "lateral solutions to business problems", creativity plays its part across "total snail". Creativity needs a compass, a way to evaluate it. We talk to clients about "brand purpose" (what is it for beyond growing value?), which is used as a behavioural map to guide what the brand should do and say. We adhere to our "brand action" philosophy – a symbiotic relationship between "brand" and "response". Supported by the IPA's The Long And The Short If It findings, the most effective campaigns combine elements of both, with the brand setting up the long-term success and the action converting it in the short term.

3. Always amplify
We are not pretending to know how to guarantee virality but, by producing work that is at least one of "useful", "interesting" or "entertaining" and, ideally, always "meaningful", you're in with a better chance of someone caring and sharing. We are creating virtual events for O2 that are of genuine utility to small businesses.

4. Enhance experiences through technology
Experience can be functional and evocative of a brand's purpose. But even the functional can deliver emotional value when customer processes are transformed from the mundane to the magical. For example, when customers sign up to the Avios Travel Rewards Programme they experience a celebration of the Avios world, not a questionnaire. Technology can bring new expressions to existing creative ideas and also be the source for new creative thoughts.

5. Make connections for machine insight
A good experience is connected – data sources talking to each other delivering something fantastic to the customer. The rule "personal is greater than personalised" guides us. It doesn't matter if you explicitly state that I have been sent something "as a valued customer" if the context makes no attempt to be relevant. It is better to simply give people website experiences and recommendations that are relevant, rather than telling them why they're getting them. Connecting data sources sets up "machine insight"; learning that is automatic, driven by behaviour and immediately actionable. Using machine insight, communication plans move from being e-mail programmes to closer to CRM nirvana – meaningfully talking to individuals at scale. Machine insight drives understanding of how the ecosystem reacts and how we can shape it to our objectives.
Thinking "total snail" helps us advise clients for short- and long-term success as we are embracing the bigger picture. Our world view is hyperconnected and fundamentally digital – not just in the technological sense, but also in the cultural implications.
Nothing is proclaimed dead or dying. It's not about the channels or specialisms, it's about understanding how it all fits together. We're striking a path that fits the way people buy today. It's a path built from content, held together by technology, moulded by joined-up data, made meaningful by creativity and simplified by considered user experience. It's a path where digital and direct interconnect.
---

Stephen Maher is the chief executive of MBA