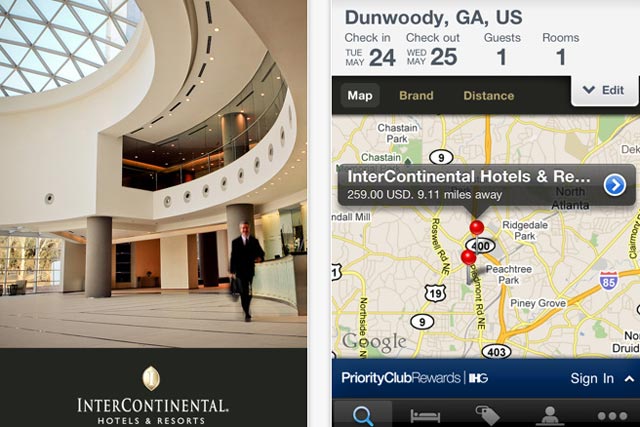 Each of the seven apps relates to one of the group's hotel brands: InterContinental Hotels & Resorts; Crowne Plaza Hotels & Resorts; Hotel Indigo; Holiday Inn Hotels and Resorts; Holiday Inn Express; Staybridge Suites; and Candlewood Suites.
The iPhone apps are all free to download and allow consumers to find and book hotel rooms, search and compare prices, check rates and view or cancel reservations.
The group introduced a concierge iPad app and a priority club rewards app for iPhone and Android, last year.
IHG claims it has witnessed a dramatic increase in bookings since it launched its concierge app in 2010.
It will be hoping the new set of apps will prompt a similar spike in bookings
Michael Menis, vice-president, web and interactive marketing, IHG, said: "We are continuing to build on our mobile strategy by making our brands more accessible to today's travellers who seek solutions that assist them through every step of the travel-planning process.
"Our initial iPhone efforts were targeted at our priority club rewards program, currently totalling 58 million members, and because our seven brands are at the heart of our business, we are building off that initial success by expanding our iPhone solutions to include apps for each of our seven brands."