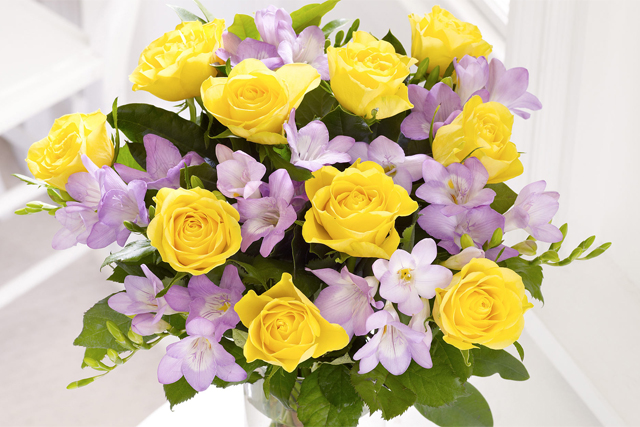 Marks & Spencer (M&S) has lost its five-year trademark battle with Interflora, after the High Court ruled the retailer had infringed Interflora's trademark.
The case dates back to 2008, after M&S bought the florist's trademarked keywords and phrases in Google AdWords. Consumers searching for "Interflora" on Google would trigger the display of an ad for M&S' flower delivery service, with no reference to Interflora in the link. Interflora's argued that this infringed its search results.
The case was referred to the European Court of Justice (CJEU) in 2009 to determine whether or not the use of a trademarked term as a keyword amounted to an infringement, according to EU law. The case was then referred back to the UK court.
The judge yesterday (21 May) ruled that M&S' use of the Interflora trademark as a Google Adword to advertise its M&S Flowers and Gifts website amounted to trademark infringement.
Advertisers who use Google's AdWord system and other keyword ad services will now proceed with caution

.
The judge said: "The M&S advertisements, which are the subject of Interflora's claim, did not enable reasonably well-informed and reasonably attentive users to ascertain whether the service referred to the advertisement originated from the proprietor of the trade mark(M&S), or an undertaking economically linked to the trade mark owner or originating from a third pary."
"On the contrary, as at 6 May 2008, a significant proportion of the consumers who searched for 'Interflora' and then clicked on M&S's advertisements displayed in response to those searched, were led to believe, incorrectly, that M&S's flower delivery service was part of the Interflora network."
Significant ramifications
Lee Curtis, partner at the trademark law firm Harrison Goddard Foote, believes the case could have significant ramifications.
Curtis said: "The broader ramifications are that it is likely that many advertisers who use Google's AdWord system and other keyword advertising services will now proceed with more caution when bidding on competitors trademarks.
"The judge effectively held that the average consumer, although a reasonably well-informed and observant internet user, is not particularly technically literate, does not know precisely how AdWords operates and is not aware of the issues."
An M&S spokesperson said: "We are disappointed by the judgement. As we are considering our position and all the options available to us it would be inappropriate for us to comment any further at this stage."
The amount of costs M&S will have to pay Interflora has yet to be decided.