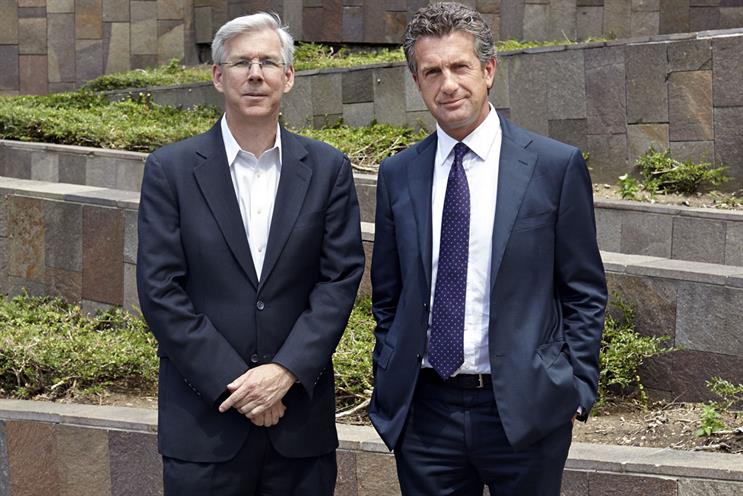 Although Stephen Dunbar-Johnson does not say as much, it is clear that reader reaction to the International Herald Tribune's impending rebrand has not been wholly positive. The publisher of the Paris-based title, which is owned by The New York Times, says some are worried that it will change.
"It's not like selling soup. People feel great affinity to their newspaper, therefore there is great concern whenever you suggest you're going to tinker with it," Dunbar-Johnson says. "The main concern of people is: does the rebrand mean the core characteristics they subscribe to or buy on the newsstand are going to change?"
Luckily, he says, the response is an emphatic no. When the IHT becomes The International New York Times, it will offer more news, comment and arts coverage for an international audience. There is also a new editor in Europe, Dick Stevenson – a 28-year veteran of the NYT and a former Washington bureau chief and political editor – with more reporters and columnists to come.
"It's the first time we have put oversight of the news correspondents throughout Europe under the direction of an editor based in Europe," Stevenson says. "We need to be more responsive and operate more quickly, as well as have an editor living among the people whose sensibilities we're trying to reach. We simply can't wait for the sun to come up in New York to do these things any more."
All this means changing the way the editorial team works. Although both men are keen to stress print's continued importance, they plan to become "digital first". The European correspondents will produce news throughout the day for all platforms, with Stevenson deciding on the running order and positioning.
The issues of sensibility, time zones and digital are not new, so what has changed? There has been tension between the two brands since The New York Times Company forced The Washington Post to sell its half of the IHT in 2002. But now, on top of the general move online and success of the "borderless" NYT website, its publisher wants to add to the current 708,000 paying subscribers.
We need to be more responsive... We simply can't wait for the sun to come up in New York to do these things
"Reaching more international readers is a key part of the strategy we have outlined to grow The New York Times," Mark Thompson, the president and chief executive of The New York Times Company, and a former BBC director-general, explains.
"We expect to attract high-volume users, especially those we term 'global citizens' − news consumers who have interests or ties outside their home country and who seek an alternative or addition to local media."
As international subscriptions, which stand at around 10 per cent of the total, increase, so will digital advertising opportunities. Online IHT readers tend to be younger and a higher proportion is female. Whatever the format, Dunbar-Johnson says: "They are very well-educated, very high-net-worth and they spend an inordinate amount of time travelling."
Dunbar-Johnson hopes the changes will simplify the advertising "sell". "We will be presenting a mono brand – a global New York Times in the marketplace," he says. "Domestic print, international print, mobile, website."
David Goodall, the managing partner of Havas Media International, agrees that having the IHT as a separate brand has been confusing. Yet he questions whether having New York on the masthead will "resonate in places like China and the Middle East" and asks if there is a wide international audience prepared to pay for NYT content.
Generally, though, media agency executives welcome the move. "From my perspective, it's a natural evolution to build on the success of the digital subscription model," Peter Colvin, a group account director at MEC Global Solutions, which buys for clients including Chanel, says.
The IHT's strong reputation for fashion, built by the style editor, Suzy Menkes, in addition to its high-net-worth readers, bring in a reliable income stream from luxury-brand advertisers. Yet some agencies believe the international sales team – 31 across Europe and Asia – is not as dynamic as it might be and depends on a few core brands for its revenue.
Dunbar-Johnson says he is "depressed and surprised" by this and insists the global sales team offers flexibility and a range of ad platforms. However, his stress on advertising that "enhances the reader experience" and "does not get in the way" demonstrates that editorial is still king.
But the strength and integrity of the NYT's editorial is a good thing for advertisers, which have remained supportive of the IHT. Dunbar-Johnson says international print ad revenue grew in two of the past three years and circulation is steady at around 220,000 globally.
Dunbar-Johnson is keen to stress the continuity in the name change. The newspaper had "New York" in its title for 80 of its 125-year history. Indeed, the yellow T-shirt worn by Jean Seberg in Breathless sported the "New York Herald Tribune" name. Should the newspaper retain its character and continue to invest in editorial resource, it could convince even the doubters that The International New York Times brand is worthy of similar cultural recognition.