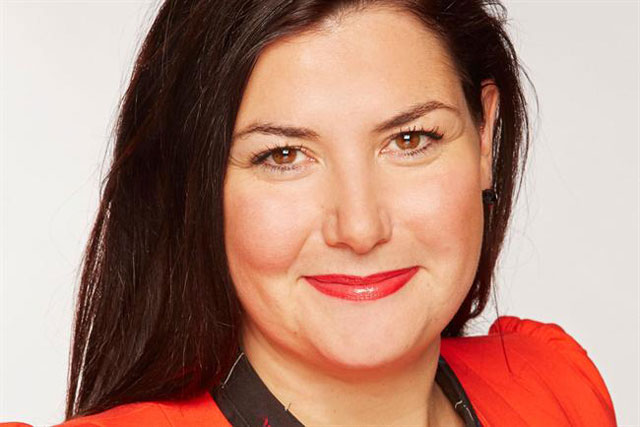 Has being a woman helped or hindered your career, or neither?
I'd love to say that I had never given this a second thought, but that would be disingenuous, and a little un-self aware.
The main conclusion I have reached, however, is that your own personal brand of energy and effort is a much bigger factor in your success than your gender label can ever give or take away. It sounds clichéd, but it's about authentically being yourself and bringing all of that to work everyday and choosing an industry and an employer where your personal and business values are aligned.
For me, I love being a woman and I love the media business and all that both entail - intelligence, both emotional and rational, the blend of creativity, taste, instinct and astuteness, both in business and in building relationships.
Is work/life balance an issue at media companies?
It definitely can be, in some roles – especially when you work in such an immersive industry like broadcasting, where your product is essentially alive and both defined by and defining popular culture on an hourly basis, seven days of the week, 365 days of the year.
Building a strong team of talented people around you is key here. But this is also the whole appeal of the industry for me and is back to my point about making choices that align your personal and business values. In my case, it's (mostly!) true what they say – find a job you love and you'll never work a day in your life.
What are your top three tips for women getting into the media business?
1) Focus on what you can do rather than what you can't do.
2) Find your voice at the table.
3) Work hard and be nice to people.
(And if I were allowed a fourth, it would be to never underestimate the power of a great blow dry!)
There are only 26 per cent of women in leadership roles in advertising (IPA Census 2013). Is this enough?
Given that 46 per cent of the working population is female of course that's a depressing stat, especially when you consider that in advertising and media we pride ourselves on being at the vanguard of all things modern and progressive.
When you add that businesses with significant female board representation make more profit and 86 per cent of purchase decisions in the home are made by women – apart from anything else commercially it's daft. IWD's theme this year hits the nail on the head – equality for women is progress for all.
If no, who should change this and how?
For me, it is important to champion the way forward for rising talented females in all walks of our industry, and I do my best to do this. Madeleine Albright's words regarding the special place in hell for women who don't help other women should ring in all our ears.
Tell us about a woman you admire in the industry.
Fru Hazlitt, our managing director of commercial, online and interactive. In life, she is truly a peacock amongst penguins, and at work, she's an amazing female leader in the traditionally male-dominated world of sales.
For me its her unique brand of energy, inspiration, being a proper clever clogs, supportive, challenging, always great company – she is a cerise-wearing tour de force. I'm very proud that she is at ITV and to say that I get to work with her.
Do you think women are portrayed positively in advertising campaigns?
I think advertising (and broadcasting for that matter) still has a way to go in creating surprising and genuine female icons and heroines.
It's about more than just portrayal though and I am impatient to see roles across creative, directing, photography, editing as well as strategy and leadership occupied by more talented women.
On the up side, I think it is a huge and exciting creative and commercial opportunity. It genuinely feels like we are all having a(nother) big cultural awakening where women are concerned.

Whether it's hearing Cate Blanchett's Oscar speech reminding us that female leads are not a minority sport and that "the world is round people", or Lupita Nyong'o showing us what real beauty is, these are exciting and inspiring times to be thinking about women – and I can't wait to be a part of rising to the creative and ideas challenge.