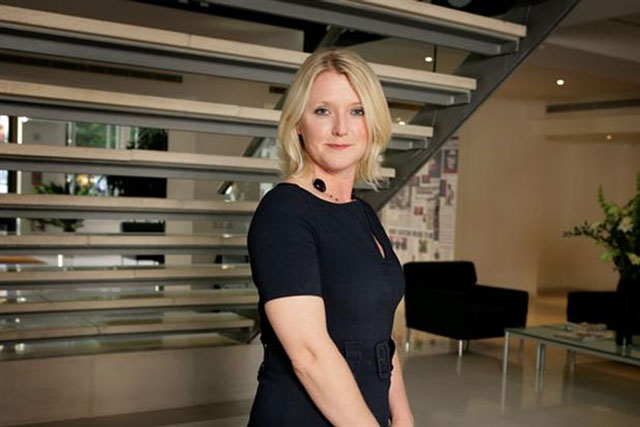 Has being a woman helped or hindered your career, or neither?
Neither. I would like to think that most female leaders never want to be distinguished for being a woman. I want to be me, an individual who has brought a certain set of skills to my business.
Tell us about a woman you admire in the industry.
One of the founding "mothers" of advertising – Jane Maas, the former Ogilvy & Mather ECD who wrote the delightful 'Mad Women' book looking at the agency old boys' club. Long before [Facebook's chief operating officer] Sheryl Sandberg, Jane had sussed out that feminism is about true social, political and economic quality of the sexes.
Is work/life balance an issue at agencies?
Yes, it is tough having it all – particularly as a female. You have to learn to chip away at the hurdles and work through it.
What are your top three tips for women getting into the advertising business?
1. Never easy to plan these things but think hard about when you envisage having children, i.e. at what stage in your career – if it's fairly early on, it could be much harder financially for women to then come back to work.
2. Ensure you are super organised. Having a family to look after, ensuring school work is done on time, managing a busy workplace and the added social lifestyle takes super organisational skills.
3. Don't moan, just do. And grasp opportunities not just by asking but by demanding them.
Only 26 per cent of the people in leadership roles in advertising are women (IPA Census 2013). Is this enough?
Absolutely not. However, it took the British monarchy more than 300 years to put women at an equal footing when succession laws changed. In comparison, we are doing rather well and our industry does have a very strong female voice.
Who should change this?
It's up to all of us to change this. I'm not suggesting that women should get these roles for just being a female or breast pumps at work. But support females coming back to work after having children with more creative solutions, like spreading the maternity leave over a number of years (an extra week a year) or reduced days/hours for a period of time.
Do you think women are portrayed positively in advertising campaigns?
I think it's getting better but we're not there yet.