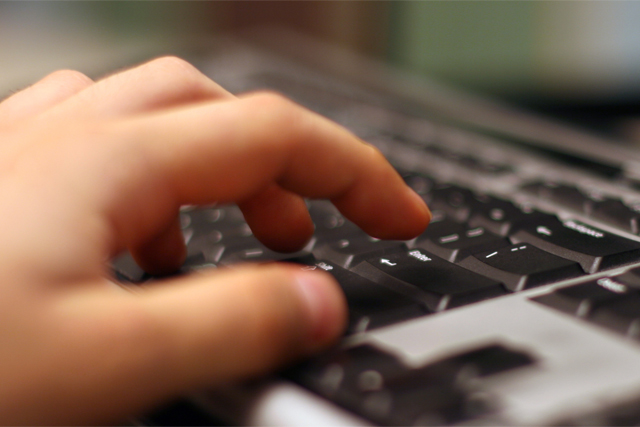 Scott Fleming, the general manager of UK Online Measurement Company (UKOM) warned that digital advertising strategies need to take into account behaviour and the different range of devices people are using to get online.
His call comes as definitive figures were published today by UKOM and the Internet Advertising Bureau UK (IAB) clarifying amount of time people spend online. UKOM is the official cross-industry standards body that measures online audiences using approved ComScore data.
The average Brit spends 2 hours 51 minutes per day actively using the internet at home and work, the research said.
Internet time is split with one hour 16 minutes (45 per cent) on PCs/laptops, 1 hour 9 minutes on smartphones (40 per cent) and 26 minutes on tablets (15 per cent).
Entertainment accounts for over double the share of desktop internet time (18.5 per cent) than it does on mobile/tablet (8.3 per cent); for email, it is over six times the share (5 per cent vs 0.8 per cent).
The data also reveals that 16.7 per cent of all UK internet time (1 in every 6 minutes) is being spent across computers, tablets and smartphones on social media. This is up from 12 per cent two years ago.
Social media has overtaken entertainment, whose share nearly halved from 22.1 per cent to 12.4 per cent. Games follows at 6 per cent – double that of two years ago (3 per cent)
However, the share of time differs dramatically by device.
Social media accounts for over double the share of mobile/tablet internet time (21.4 per cent) than it does of desktop internet time (9.8 per cent). Games (8.6 per cent vs 2.3 per cent), instant messaging (6.7 per cent vs 0.8 per cent) and news (4.8er cent vs 2.2 per cent) also take up a much larger proportion of mobile internet time than desktop time.
Fleming said: "When trying to reach consumers, advertisers can't afford to think of time online as a homogenous entity.
"Mobile internet time is more heavily skewed towards social networking and games whilst desktop is more loaded towards email and entertainment such as film and multimedia.

"The most effective digital ad strategies recognise and take into account how behaviour and mind-set differ dramatically by device."
IAB's chief strategy officer, Tim Elkington, said there has been a lot of confusion surrounding various sources claiming to measure how long people spend on different media.
Elkington said: "We wanted to put a stake in the ground for internet time to remove this misconception and help advertisers understand how much time they realistically have to play with to reach people online. It equates to about one in every six waking minutes."
The data comes from a combination of meters measuring the behaviour of 73,000 people (a panel) plus thousands of sites and apps being tagged (site analytics).