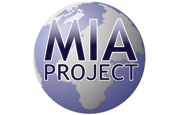 The survey, part of the Measurement of Interactive Audience project (MIA), will go live in 19 countries across the world.

It will seek to find out what measurement methods are being used currently by the advertising industry.

Thomas Duhr, co-chair of the MIA Project, said: "We remain focused on easing the online media planning process across borders and the results of this research will enable us to analyse current agency planning practices and identify the key challenges faced by the industry. ?

"With this knowledge we can develop the standards that the industry desperately needs."

The MIA has already produced a dictionary of definitions which attempts to explain the spectrum of measurement terms currently in use.

The MIA project is a joint initiative between the European Interactive Advertising Association (EIAA) and the Internet Advertising Bureau Europe (IAB Europe).

The survey can be viewed on the MIA Project website at www.miaproject.org.