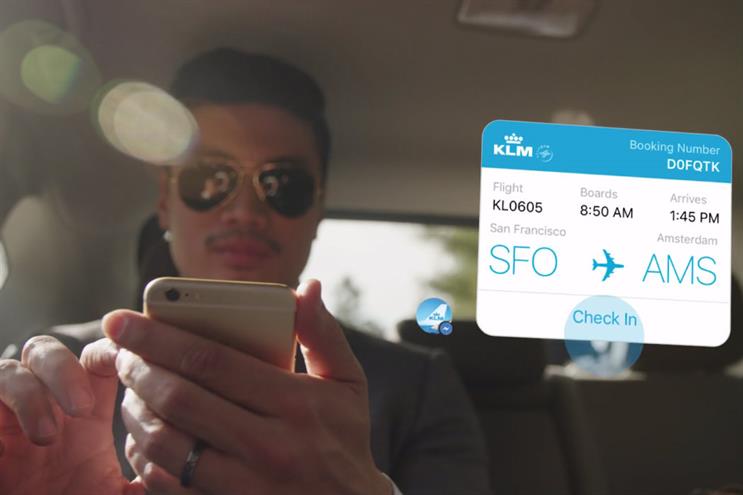 Last week, the company announced Snapchat-style 'codes' on Messenger, meaning those who aren't friends on Facebook can add each other on the service, or talk directly to brands.
Now Facebook has added bots to the platform, meaning businesses can talk directly to customers in an automated fashion.
As Facebook explained in a blog post: "Bots can provide anything from automated subscription content like weather and traffic updates, to customised communications like receipts, shipping notifications, and live automated messages all by interacting directly with the people who want to get them."
Bots pre-date the web, notes entrepreneur and commentator Anil Dash, and it isn't clear how Facebook will make them commercially successful this time around.
Hi, there have been chat bots on the internet longer than there's been the World Wide Web on the internet, please learn from history, thx.

— Anil Dash (@anildash) April 12, 2016
In 2001, a company called ActiveBuddy launched SmarterChild, a bot for AOL's Instant Messenger, MSN Messenger and SMS.
As with Facebook's Messenger bots, a user could send a request for weather, news, or film times and, in turn, receive that information. It was downloaded more than 30m times.
The service was even used for marketing purposes. In 2002, Radiohead and Capital Records partnered ActiveBuddy to build GooglyMinotaur, named after a character on the Amnesiac album.
The bot answered fans' questions about the band. It was one of the first commercial uses of Instant Messenger, according to CNET.
Instant messaging on desktop died a death, however, and so did the bots that came with it.
The mobile app era is dying
However the rise of mobile-messaging interfaces has, the thinking goes, revived the possibility of bots and automating information.
Messenger has 900m monthly users, while WhatsApp (also owned by Facebook) has 1bn. SmarterChild, with its 30m downloads, looks like a pipsqueak compared with the scale Facebook can offer.
More important than big download numbers, though, is where user attention spans lie.
Not all apps are created equal and, by a number of measures, smartphone users spend the majority of their time across just a few apps.
According to a Forrester survey of US and UK smartphone users last year, smartphone owners spend 85% of their time on just five apps. In the US, it's Facebook, YouTube, Maps, Pandora and Gmail.
Future-gazing from a brand perspective then, is there much point in creating apps? Possibly not, if all your customers would rather hang out on Messenger.
If Facebook's vision comes to pass, businesses are more likely to be building their own bots than dedicated mobile apps, with the social network acting as the unified layer. The benefit for Facebook, if it pulls it off, is that it becomes indispensable, a kind of mini, closed version of the web.
According to Messenger boss, David Marcus, who is vice-president of messaging products at Facebook, bots could also open up a new area of advertising, with Facebook testing whether business bots can re-engage users with sponsored messages.
Early reviews of Facebook's Messenger bots suggest this personalised, AI-driven future is some way off.
The bots are slow to respond, with Poncho's 'weathercat' taking up to an hour to respond to a query. Why bother when you could open a new tab on Google Chrome and search for "weather"?
With the browser, and the app, potentially on the way out, you might not have much choice.