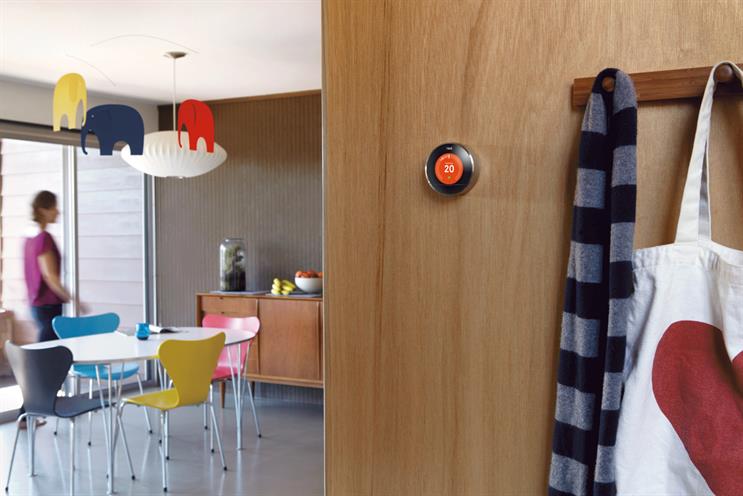 The media landscape has just got used to owned, earned and paid media, but is it now time to get used to non-media turning into media too?
The Internet of Things, where everyday objects and devices communicate with each other, could transform our toasters, cars and thermostats into ad opportunities.
When Google predicted a world where ads appear on "refrigerators, car dashboards, thermostats, glasses and watches" in a letter to the US Securities and Exchange Commission, many media ears pricked up.
Already, devices such as Google's Nest and British Gas' Hive thermostats and Philips' Hue light bulbs are controlled by mobile apps. The next stage of the Internet of Things would be to create a protocol allowing the devices to interact with each other.
How wide-ranging this will be is open to debate, but the direction of travel is set. If objects can collect data about how their owners use them, this will produce invaluable insights into people's behaviour for marketers. Brands could put ads on those objects or use insights from the data to post personalised ads on smartphones, TVs or tablets.
Andy Hobsbawm, the founder and chief marketing officer of Evrythng, believes the Internet of Things offers a "tremendous media opportunity". He notes that, as objects become networked, interactive and trackable, they will inevitably become media with "digital interfaces" for personalised content, services and experiences.
He adds: "As with any media, there's also a challenge in extracting new intelligence from the data generated by billions of these objects coming online. Without a common standard, the opportunities could be limited."
Some fear this could lead to a dystopian future of spam ads that misinterpret data and serve up irrelevant and inappropriate advertising.
As Dan Kirby, the chief executive of Techdept, says: "The data created by your 'things' communicating means amazing insights into consumer needs. This gives marketers a great deal of power, but power that has to be used responsibly. The opportunity for tone-deaf ads – imagine your house burns down, and up pops a message: 'It seems you need a new sofa!' – means it could undermine as well as empower a brand."
There is no doubt that the data from smart devices could offer a huge source of insight for companies, governments and agencies alike. According to Chrissy Totty, the head of innovation at Vizeum, the increased understanding about individuals' movements and behaviour will enable "hyper-local, hyper-relevant" messages. However, this requires data to be shared between organisations, in partnerships such as the one recently struck between Posterscope and EE.
"Without sharing, the data will be proprietary to those who have created the devices and the opportunities will remain limited," Totty says.
"The more invisible the Internet of Things becomes, the less aware consumers will be about the amount of data they are generating and who has access to this.
"Agencies, media owners and brands all need to stay on the right side of the 'creepy line', to quote Eric Schmidt – respecting our traditional value exchange with the consumer. Advertising, however smartly targeted, will still need to add value to the consumer and be something they knowingly opt into."