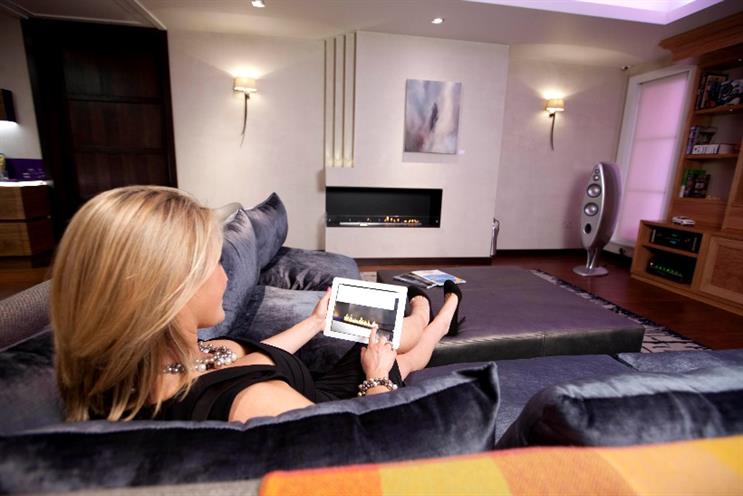 The apartment was built to showcase the latest in smart audio, lighting and other home technology to Cornflake's super wealthy clientele - think the 1%.
But now the tech company has partnered with agency SharpEnd to bring the Internet of Things to life for brands.
The idea is to remove some of the mysticism around the Internet of Things and demonstrate how luxury brands, in particular, could benefit from the emerging technology.
SharpEnd's CEO, Cameron Worth, describes this as building "invisible service layers". The trouble with brands playing in this space, he says, is that they tend to wall off their experiments from the public. Alternatively, they show off their innovations in tiny demo areas, which don't capture the potential magic of the Internet of Things.
He told Marketing: "Brands struggle with this. The Internet of Things is about activating the real world, it isn't like building a Facebook app. This needs a live installation.
"Where most stuff has to be controlled by tablets or a smartphone, we're looking at things that just happen around the person."
A mirror concierge
One example might be linking fragrance and cosmetics brands with a smart mirror, says Worth.
He said: "If I'm in front of a smart mirror, what information can that give me to prepare for the day better? It's like a concierge service."
Another example is Pernod Ricard's own prototype, Project Gutenberg. This comprises a "library" of book-shaped containers holding a bottle of spirits and set on a platform that hooks up to a PC. It supplies services like home delivery, cocktail recipes and tailored offers.
Other brands in discussions with SharpEnd include a smart watch company, a high-end drinks firm covering whisky, champagne and vodka and a coffee company. Most are luxury brands since, Worth notes, an Internet of Things-enabled stock cube "lessens the experience" somewhat.
SharpEnd is examining technologies such as interactive surfaces - a little like baking an iPad into the kitchen surface, weight-sensitive shelves and RFID technology.
For brands, the point is to make the experience totally seamless and nothing at all like advertising.
Worth said: "Brands can't be looking at this as - 'this is an experience brought to you by brand x'. It should be happening around the consumer, so it's more value and less ads."
This shouldn't be too much of a shock to brands, who have had to adjust to a new reality of ad blocking and a growing dislike of marketing without value.
Worth added: "The miniatursation of devices and interfaces doesn't lend itself to ads. As [technology] becomes more invisible, brands need to match that in the way they talk to people.
"So if we were creating something for a champagne brand, we would do something that heightens that experience. We think moments and experiences will be the things people value."