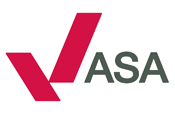 Top 10 most complained about ads of 2007
The Advertising Standards Authority's 2007 annual report said that 14,080 ads were reported during the year - up 9.6 per cent on 2006.
It said that the internet was the most complained about medium after TV, even though the ASA has no jurisdiction over website content.
The ASA's chairman, Chris Smith, said: "We hope for an early outcome to the detailed discussions under way within the industry on the development of ways to ensure continued responsibility in advertising in new-media settings."
The annual report said that the total number of complaints rose 7.9 per cent to 24,192 over the previous year.
It said there was a big increase in complaints about the depiction of violence, while sex and racial depictions also caused offence.
It added that a record number of ads (2,458) were changed following complaints.