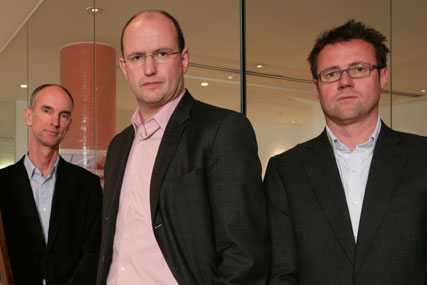 The deal, first reported in Campaign, means DLKW will be combined with Lowe London, which will be re-named DLKW Lowe and serve as one of the Lowe Worldwide network's key 'hub market' agencies.
Chairman Greg Delaney and joint-chief executives Tom Knox and Richard Warren, will all continue to serve in their existing management roles and will report to the Lowe Worldwide management team including chairman Tony Wright and chief executive Michael Wall.
Completion of the transaction is subject to approval by Creston shareholders, which is expected to occur at a shareholder meeting on July 13.
Michael Roth, chairman and chief executive of Interpublic Group, said: "The progress we have seen at Lowe in recent years continues to be an important part of the larger IPG story. The agency is a global creative powerhouse, it has been growing with key multinationals and it has a great leadership team in Tony and Michael.
"When they told us of the opportunity to bring an agency of DLKW's caliber into the Lowe network, it was clearly something that we had to pursue. The strength of the new management team and the combined agency in the key London market will accelerate the positive trajectory that Lowe is on."
Wall said: "We are pleased to be in a position to work with such an established senior team, who are high caliber professionals with a proven record of performance and growth, as well as good people.
"This combination of great talent and complementary cultures is why I believe that both agency brands will inspire each other to achieve more – as both a leading UK agency and as an important part of Lowe's global network."
DLKW was founded in January 2000 following a management buy-out of Delaney Fletcher Bozell by Greg Delaney, Mark Lund, Tom Knox, Richard Warren, Gary Betts and Malcolm Green.