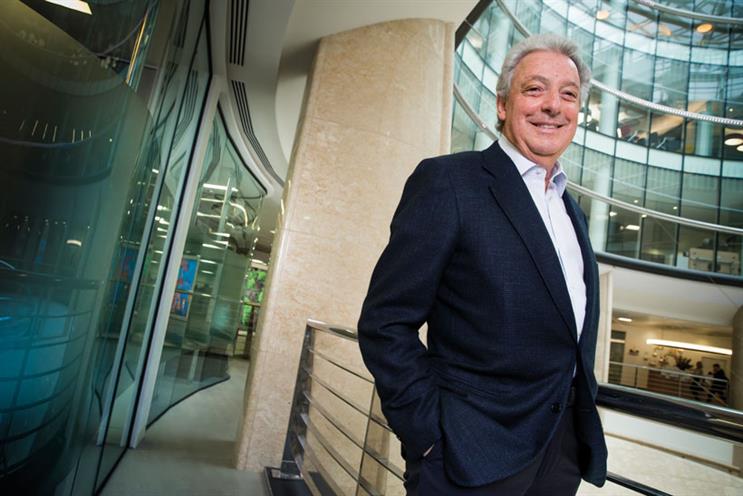 McCann and UM parent company Interpublic has reported strong financial results, with annual operating income climbing 7.5% to $1.01bn (£783m) in 2018.
It continues an upswing in fortunes for the world's fourth-largest ad holding company in a tough market for its competitors.
Interpublic's organic growth of 5.5% for 2018 put it well ahead of (the much larger) Omnicom's 2.6% and Publicis Groupe's 0.1%. Moreover, Interpublic's figure did not include the contribution of its major acquisition, data company Acxiom.
A strong contribution from IPG Mediabrands helped Interpublic's advertising segment record 6% organic growth, while the UK was also a bright spot with 9.7% organic growth.
Michael Roth, chief executive of Interpublic, said the "pretty good results" in the UK resulted from improvement "across the board" from media to PR to advertising.
"We have yet to see any big pullbacks from Brexit," he told analysts on the company's earnings call this morning. "I know that question comes up all the time. Eventually, depending on what the outcome is, it may impact, but right now we're just not seeing that."
Nevertheless, Roth guided analysts to expect a more subdued performance in 2019, with organic growth of 2-3%, due to two recent major account losses: the US Army and Fiat Chrysler Automobiles' North America media business.
Investors, who reacted by driving up Interpublic's share price by 5% in early trading, were pleased to see the company increase its quarterly dividend payout by 12%.
Roth sounded particularly optimistic about the long-term ramifications of the addition of Acxiom, which Interpublic completed on 1 October 2018.
"We expect to see revenue synergies from Acxiom begin to come to life over the course of 2019," Roth said.
"Acxiom provides the data foundation for many of the world's largest and most sophisticated marketers, including about half of the Fortune 500. These are deep relationships with long average lifespans and high renewal rates.
"All of us operate in an increasingly data-centric ecosystem, which means that most of media and marketing will be centred around precision marketing, especially the ability to manage first-party data to create deeper, direct consumer relationships where we can connect with individual consumers at scale.
"[Acxiom gives us] a strong competitive advantage in our market. As we continue to fully integrate Acxiom, we're able to make our clients data work harder for them and can deliver more efficient marketing. We're beginnning to see this play out in pitches now, with sophisticated clients, initially in the media space, asking us to pressure-test our ability to link their first-party data with an external data stack to deliver better business outcomes."
Roth also highlighted the opportunity he sees to broaden Interpublic's offer to clients into the business transformation arena.
"We have been bringing on board consultants, experts in business transformation, particularly in our digital agencies like R/GA, Huge, MRM and Profero. These business transformation projects are very well-received, they're dealing with C-suite executives and of course our goal is not only the project part of that but to expand our relationship as a result of that. One of our emphases is to continue to expand our expertise in business transformation."