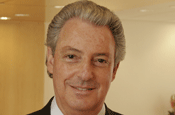 The case, due to be heard in the High Court in London on 15 October and expected to last up to eight days, has been brought by Barnett Fletcher, who sold his sales promotion business Barnett Fletcher Promotions to IPG in 1997. The business was later rebranded to become part of the McCann Erickson-run Momentum network.
Fletcher, who was paid almost entirely in IPG shares, is taking action against IPG because the valuation of its stock plummeted after it was forced to restate its financial results in 2002.
Fletcher is alleging that he was misled, because, he claims, the situation was created by directors within IPG who knowingly overstated its performance in key regions, including Europe.
Sources suggested that it is unlikely the case will be settled before the court date, and it is anticipated that the case could lead to key figures such as John Dooner, the former chairman and chief executive of IPG, and now the chief executive of McCann Erickson, appearing as witnesses.
The challenge could lead to new revelations over the handling of IPG's finances, because some very senior figures are expected to testify on behalf of the prosecution.
IPG is expected to defend the case vigorously based on the contention that while mistakes might have been made, they only amounted to "poor control of systems", according to insiders.
IPG remains the subject of an ongoing investigation by the US Securities and Exchange Commission into the accountancy problems, which revealed a $181.3 million imbalance between 1997 and 2001. In June, the SEC told IPG that it must submit its side of the story before it delivered its findings.
IPG's current chief executive, Michael Roth, was appointed in January 2005 to move the company forward from its previous troubles.
Since then, he has made efforts to restore the company's financial credibility. Measures have included ordering the media companies Initiative and Universal McCann to return money to clients made through volume deals.
IPG declined to comment.