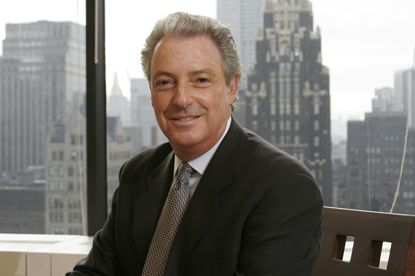 The group reported a 14.2 organic revenue decrease for the third quarter of 2009 and an 11.8 organic decrease on the year to date.

Third-quarter revenue was $1.43 billion compared with $1.74 billion for the corresponding period in 2008. The nine-month revenue figure was $4.23 billion compared with $5.06 billion in 2008.

"During the quarter, the economic downturn continued to weigh on our results," Michael Roth, the chairman of IPG, whose operating subsidiaries include McCann Erickson, DraftFCB and Lowe Worldwide, said.

Operating income for the third quarter of 2009 was $58.3 million compared with $116.3 million in 2008.

For the first nine months of 2009, operating income was $73.3 million compared with $259.1 million last year.

Meanwhile, IPG's operating margin was 4.1 per cent and 1.7 per cent for the three and nine months ended 30 September 2009.

This compared with 6.7 per cent and 5.1 per cent respectively for the three and nine months ended 30 September 2008.

Roth said that although recent wins by a broad cross-section of IPG agencies showed that the group's offerings remained competitive, clients remained cautious, making it difficult to predict what next year's growth would look like.

"As a result, we are aligning our cost base against conservative top line assumptions and are positioned to deliver improved profitability next year," he added.

"This will allow us to fully capitalise on an advertising recovery and to see Interpublic achieve long-term success."