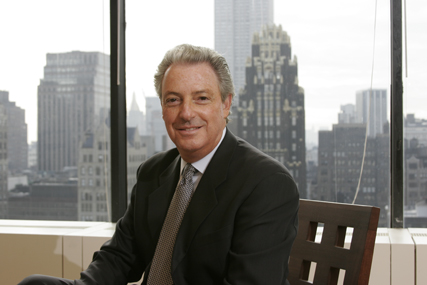 However, the group has insisted that it will continue to manage its business "conservatively".
Interpublic, which owns creative agencies Lowe and McCann Erickson along with media networks Initiative and Universal McCann (UM), said the growth figure was boosted by organic revenue growth of 8.5%, "reflecting increases in client spending and new business wins."
After the results period, IPG bolstered its Lowe network by completing the acquisition of UK agency DLKW, from Creston, for £27m.

Q2 revenue was up from $1.47bn (£940m) during 2009, to $1.62bn (£1bn) this year.
Operating income was up during quarter two to $177.3m (£113.4m), from $96.9m (£62m) during the same period last year.
Interpublic has recorded a series of new business wins in the US, with UM currently resurgent in the region.

During the first half of this year, UM has taken the $200m (£128m) BMW North America media account, as well the media accounts for investment broker Charles Schwab, restaurant chain Applebee's and car marque Chrysler in the US.

It also took the global media planning and buying account for British fashion brand Burberry.

Michael Roth, Interpublic Group's chief executive, said: "We are pleased with the second quarter's strong performance in terms of both growth and profitability. Contributions to our organic revenue growth came from existing and new clients across a range of industry sectors, from the US and emerging international markets, and from a broad cross-section of the agencies in our portfolio.

"Of course, there remain areas of uncertainty in the global economy, so we will continue to manage the business conservatively."

Roth added: "With revenue stability and growth back in the picture, we feel we are very much on track to deliver on our operating margin objective of better than eight percent for 2010.
"Combined with our commitment to put the cash on our balance sheet to work on behalf of shareholders, we believe our financial performance positions us well to enhance shareholder value going forward."
Earlier today French advertising group Publicis announced its first half profits had risen 27.5% to €213m (£178m) and revenues were up by 14.9% to €2.5bn (£2.1bn).
Last week US group Omnicom posted a 4.2% rise in second quarter profits to $243.3m (£158.9m) and a 5.9% increase in revenue to $3.04bn (£1.99bn).
Picture credit: Larry Ford