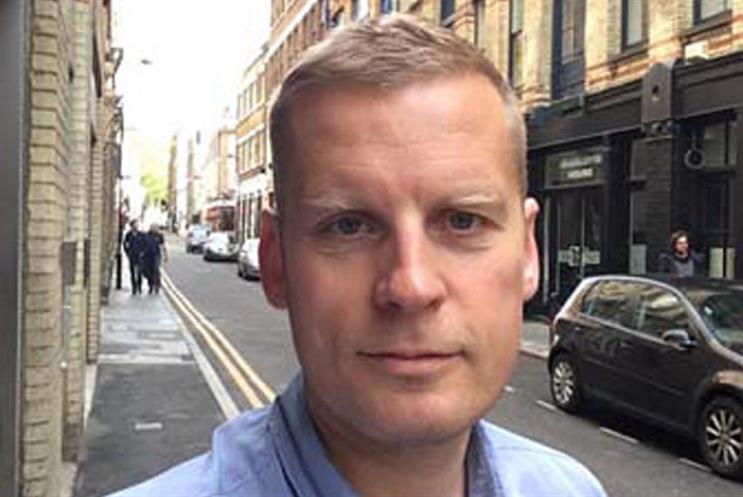 Jennifer Jackson, careers content editor at Brand Republic Jobs, talks to the project director who launched Ocado.com, David Winterbourne, who recently founded the global recruitment consultancy, Winterbourne Worldwide, for his industry insight and advice for creative agency talent…
What career challenges are creative professionals currently facing?
The communications industry has changed. Creative professionals increasingly need multi-channel experience but they're not typically getting this if they're restricted to the deliverables required by the projects their agency is assigning to them, so they risk becoming pigeon-holed into one area, such as online or offline. Marketing communications channels are moving so fast that creative professionals should look beyond their own agency to see which agencies/brands are doing the best integrated work and winning awards. Work that includes Content and Social elements to the campaign utilising insights gained from big data. In doing so they gain insight into what brands are looking for from their agencies and they can then look to develop knowledge in these areas.
What skills are in highest demand?
We're seeing a particularly high demand for experienced permanent social media managers who have end-to-end delivery experience with the speed and agility to adapt to the changing social media landscape. Many experienced social media professionals have gone freelance in order to get a broader scope of work, leaving a skills gap in the permanent market. We're helping agencies to review their social media skills requirements and finding people globally to fill the gaps. For example, agencies in New York are calling us to help them find creative professionals who can work across different channels, and we've got digital project directors working for clients in Mumbai who we recruited in London.
HOTTEST CREATIVE SKILLS IN DEMAND:
Social media management skills: there is a high demand for experienced social media managers who have end-to-end integrated delivery experience
Multi-channel skills: agencies are increasingly looking for candidates with multi-channel experience, so it's important for creative professionals to learn about a range of channels, not just the one they're most used to
Agility skills: the ability to be agile enough to adapt to the fast-changing media landscape is an increasingly invaluable skill to have in the creative industry
"We offer extra support to help candidates achieve their career goals. We talk to them to understand what they want from their career and advise them on how to be more agile to learn about new channels."
Where we do differ from other recruitment agencies is that we offer extra support to guide candidates throughout their careers to help them achieve their goals. We talk to them to understand what they want from their career and advise them on how to be more agile to learn about new channels. In the past, a creative professional would typically become an expert in a particular field and then stay there for a long time. Now, they have to know what's happening next and how they can adapt to the changes. We're here to help them with that.
What changes do you expect to happen to jobs in the creative industry in the next year?
New agencies will emerge and they're going to be starting out from a different perspective, working on more integrated campaigns. We've got our ears pricked for candidates looking for multi-channel experience. Creative professionals will increasingly need to understand it's a tough but exciting industry in which to work and they need to show they're better than their peers. They should be prepared to demonstrate they are self-starters. They can do this by creating their own content, doing their own blog, and in essence being their own mini creative agency. These are the types of things that can set one candidate apart from others.
Sum up your business in a sentence
Winterbourne Worldwide are global specialists who work with honesty, integrity and passion to find candidates roles they'll love at companies that'll love them right back.
What's your USP?
I've worked from grassroots level all the way through to being involved at board level meetings across many different types of agencies, from start ups to global networks, which gives me an empathic overview of all the roles in an agency and how they work. As we have a deep understanding of how different creative agencies work and what individuals want we don't simply place candidates by firing over CVs, we find out candidates' goals and then help them navigate their careers. Likewise, we get under the skin of agencies. They can tell us the issues they are facing and we'll go out of our way to help, often utilising our global network to find the solution.
Why did you decide to start up a recruitment company in the creative industry space?
It happened organically. I was working in a creative agency in London a few years ago when a friend called me in need of a TV producer for his agency. I happened to know two great candidates and within 12 hours one of them was hired, while the company's internal talent management team had struggled with the brief for weeks! I realised it was a natural process for me to connect agencies with candidates having found jobs for at least 30 people thanks to all the contacts I'd made across 25+ agencies I had worked at, and after much deliberation I decided to launch my own recruitment company in 2012. It's gone from strength to strength ever since. The best thing about it is that it doesn't even feel like work because it comes so naturally to me, and we get to help people daily, which is a great feeling.
What were you doing before?
How long have you got? In brief: I started my career in advertising when I left school at 17, two weeks of filing and I completed the task in three days and they made me a junior account handler. After six months I moved into production, became a creative producer at HHCL + Partners, travelled the world for 18 months, then went back to HHCL and on to launch Ocado.com at a start up agency called Heresy. I ran a production company - Sauce Pot Ltd - then freelanced for seven years as a Project Director launching brands and campaigns for top advertising agencies across London.
What's your best career experience to date?
Launching Ocado.com (project director and brand guardian). It was my best career experience because we achieved phenomenal success both with the launch campaign, for the brand and also the agency, growing it to 50 people in 18 months.
What's your worst career experience to date?
Launching Ocado.com was also my worst career experience because it was an extremely intense and complex project. I wasn't experienced enough to realise that I should have surrounded myself with a team of four or five people, taking on key responsibilities myself instead of asking for help. We did deliver an award winning launch campaign, I accelerated my experience of managing teams, clients, and third party agencies in the process, and it also gave me the confidence and knowledge that I could deliver even in extreme pressurised circumstances, so it was worth it.
David Winterbourne is the founder of Winterbourne Worldwide.