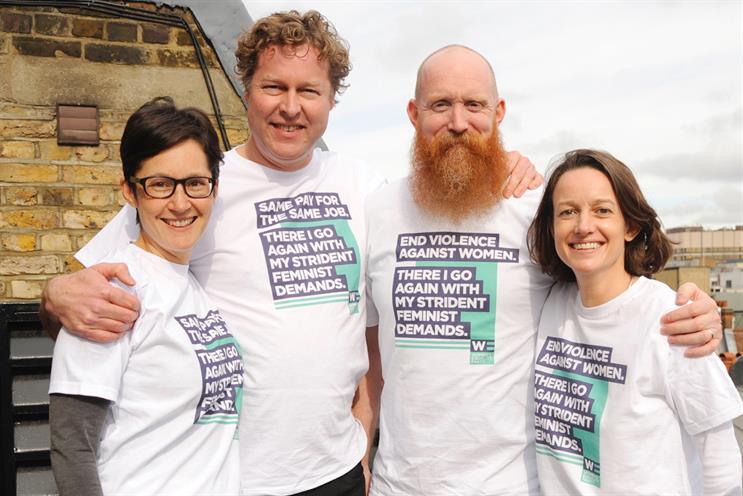 The agency has pledged to pay and actively encourage dads to take the time off to look after their new babies in their child's first year. The policy will extend to anyone with a new child, including those who have adopted.
Now, whose clients include the Women's Equality Party, said it has put its money where its morals are. Chief executive Melissa Robertson, said: "Encouraging men to take paid leave for caring responsibilities frees up their female partners to have more choices. It also normalises men taking time off, so we can get over the nonsense of being 'unmanly' or 'career threatening' for either men or women to take leave to care for their babies."
According to Robertson, one the many reasons the gender pay gap still exists is because women's careers are often stalled when they take time off to look after their infants.
She said: "If we can financially and culturally facilitate dads to share baby care responsibilities, society will no longer have this imbalance where women's careers are penalised when they choose to start a family."
Last week Now launched an Out of Office campaign to raise awareness of the gender pay gap and the agency believes the new policy is a step in the right direction towards gender equality in the workplace.
Robertson added: "As numerous clever people have said before 'a principle isn't a principle until it costs you something.' And we can't effect change unless you actively encourage and nurture it. So, yes, it's going to cost, but very simply, it matters enormously to us, and it's the right thing to do."