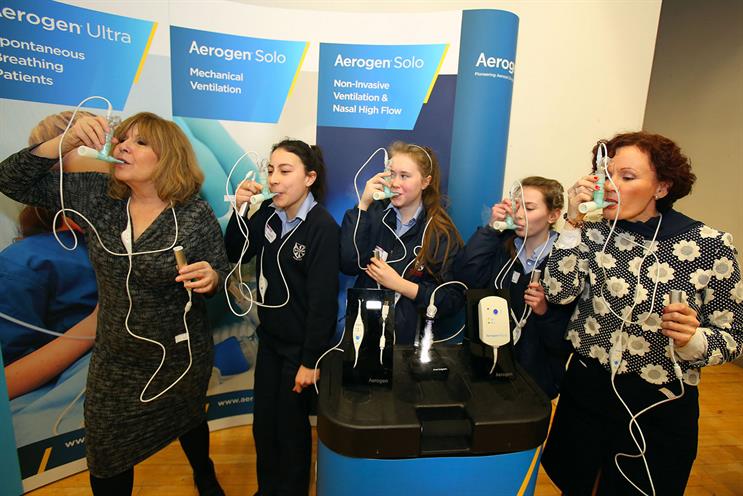 Philbin was speaking at the annual IPA Members' Lunch today. She is a former BBC presenter and the chief executive of TeenTech, which runs events to help teenagers see the career opportunities in science and technology.
Philbin told the audience it was not enough for companies to "parachute into a school, deliver an 'inspiring talk' and clear off."
Instead, she believes the real difference comes from building ongoing relationships with educational institutions. This might include hosting teacher events, running activities, providing ambassadors and making sure the tech roles are visible and better understood.
Philbin said: "At the moment a huge amount of talent goes to waste because young people are unaware of the opportunities and do not recognise their own potential.
"Sharing your enthusiasm for the industry and, most importantly, helping young people see how they already have the necessary qualities which means they would very much enjoy being part of it is a responsibility for us all."
Although Philbin acknowledged there had been improvements in gender stereotypes, she said there was still a long way to go. On arrival at every TeenTech event since 2008, the 20,000 Year 8 and 9 pupils have been asked to draw a picture of an individual working in the STEM industry. In 2008, only eight out of 300 drew a woman. In 2016, this has increased to 50 out of 300.
Tom Knox, the president of the IPA, said: "The advertising industry is a people business. Our talent is the engine that drives us. As Maggie has highlighted, it is therefore imperative that we have the right processes and practices in place to attract, retain and reward the most highly skilled and diverse set of individuals.
"They will fuel our success, future-proof our industry and, as my presidential agenda sets out to achieve, help to ensure we are 'here for good."