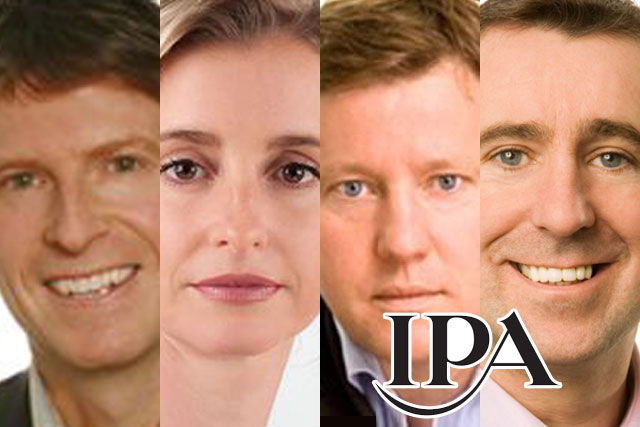 The two new business leaders take over from Helen Weisinger, group chief marketing officer at EDC and Mark Robinson, acting marketing director at MPG Media Contacts.




Cormac Loughran, Aegis

Katie Lee, Leo Burnett


Lee said she was "delighted" to be co-chairing the group and looked forward to "working closely with Cormac to help shape new business best practice in this constantly evolving landscape".

Loughran was equally "thrilled" to be given the opportunity, adding: "In a world where there is an abundance of agencies and a dearth of opportunity, it's never been more challenging for agencies to win new business."
The number of new-business pitches in 2011 declined by 13%, according to research from AAR. In advertising, the number of pitches – 219 – was flat on 2010, although the value of the pitches increased.
AAR also noted that the trend for large clients to hold integrated pitches disappeared in 2011, with most integrated pitches for smaller clients. In media, the number of communications and planning pitches collapsed, while full-service media reviews also fell.




Tom George, MEC

Jed Glanvill, Mindshare

Elsewhere, Loughran's former boss Tom George, chairman of MEC London, has been appointed as the new chair of the IPA's Media Futures Group. He will be flanked by Jed Glanvill, chief executive of Mindshare, who becomes deputy chair.

George succeeds Omnicom's Steve Williams who has recently left OMD UK to become president of PHD New York.

George praised the "fantastic job" Williams had done, and said he looked forward to "building on his good work to help grow recognition of the vital role of media planning and buying in campaign success, to protect and enhance the interests of agencies and advertisers, and to ensure strong relationships are maintained with clients".

Glanvill said he was "honoured" to take on the additional responsibility.
The chairmanship of IPA's groups are open to its existing members and are usually awarded for a two-year period. The appointment of any chairman requires council's approval and, wherever possible, chairs are already residents on the council in question.
Follow Arif Durrani on Twitter: @DurraniMix