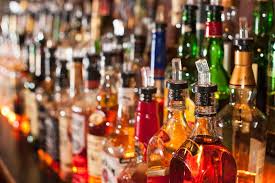 The IPA has backed a new service that aims to be a one-stop shop for agencies that need to check ad campaigns comply with various advertising regulations across Europe.
Wikiregs, launched by former Advertising Assocation chief and Saatchi & Saatchi account handler Rae Burdon, is a free site that lists multinational rules across the alcohol, cars and food and drink sectors.
It currently covers nine European countries but Burdon said it will expand to 30 and will eventually cover 10 product sectors.
Paul Bainsfair, director-general of the IPA, said: "Our congratulations must go to those concerned for bringing this website to market – a Herculean task, years in the making.
"It is without doubt an incredibly useful resource for our agencies and for clients to refer to when embarking on any campaign, simplifying what can be a daunting, complicated and costly exercise."
The website provides rules that are reviewed by the relevant national self-regulatory organisation under a collaboration agreement with the European Advertising Standards Alliance or by third-party advisors.
It includes the general codes in each country, privacy rules, national laws that implement European Union directives and stand-alone national laws.
After working agency-side at Saatchi & Saatchi, McCann and J Walter Thompson, Burdon joined the AA as chief operating officer in 2008 and was credited with delivering the ad industry's recommendations when the Advertising Standards Authority's digital remit was extended.
He said: "I know from painful experience that navigating multinational advertising regulations is a minefield. With Wikiregs, agencies and clients should save time and money by avoiding the waste of expensive creative resource, the dumping of non-compliant work either before or after making it and waiting for advisors to deliver opinions. This territory has been far too difficult for far too long."