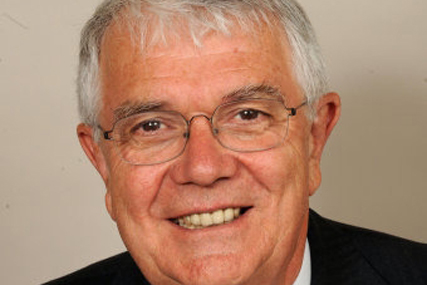 Lord Burns, who became chairman of Channel 4 in November last year, said: "It is the role of the judges to reward campaigns that have proved the commercial power of their ideas and demonstrated their marketing payback, which is no mean feat."
He added: "I am therefore delighted to chair a collection of the finest industry minds who share a wealth of business acumen and experience."
David Golding, founding partner of Adam & Eve, will be convenor of judges and Marie Oldham, head of strategy at MPG, will be deputy convenor.
The awards recognise campaigns that demonstrate the payback of marketing communications. They are open to agencies, media owners and advertisers around the world.
Last year's Grand Prix winner was Mediaedge:cia's campaign for Morrisons "Let's Grow - getting your hands dirty".
The campaign encouraged consumers to grow their own vegetables and provided school vouchers to acquire gardening tools and seeds. It generated a payback of £21.57 for every pound spent.
Transport for London won a Gold award for the safety campaign: "Cyclists should be seen and not hurt" and Halifax were honoured with the third Gold Award available for its 2008 Halifax Students Campaign.
The full list of judges at the 2010 IPA Effectiveness Awards is:
Client judges
Lord Burns, chairman, Channel Four (Chairman of Judges)

Philip Almond, group marketing director, Baileys

Gill Barr, head of marketing UK and Ireland, MasterCard

Jude Bridge, director of marketing, campaigns and communications, Save the Children

Tim Brooks, marketing director of healthcare, GSK Consumer Healthcare UK
Martha Lane Fox, non-executive director, Marks & Spencer, Channel 4 and Mydeco

Nigel Gilbert, formerly group marketing director, Lloyds TSB

Chris Jansen, group commercial director, British Gas

John Petter, managing director, BT Retail Consumer

Steven Sharp, executive director of marketing, Marks & Spencer

Industry Judges

David Golding, founding partner, Adam & Eve (Convenor of Judges)
Marie Oldham, head of strategy, MPG (Deputy Convenor of Judges)

David Alterman, partner, The Nursery Research and Planning

Rob Atkinson, UK managing director, Clear Channel

Christian Barnett, planning director, Coley Porter Bell

Jonah Bloom, CEO/editor-in-chief, Breaking Media

Dave Brennan, research & strategy director, Thinkbox

Mike Campbell, UK managing director, Ninah Consulting

Louise Cook, director, Holmes and Cook

Peter Cowie, managing partner, Oystercatchers

Dr Ali Goode, cognitive brand psychologist, Duckfoot

Gareth Jones, editor, Marketing Magazine and Revolution

David Iddiols, senior partner, HPI Research Group

Jeremy Martin, managing partner, Camall Research

Prof Malcolm McDonald, chairman, Brand Finance

Geoff Payne, senior partner, Thinktank

Stuart Pocock, managing partner, Observatory International

Paul Twivy, founder, Twivy Consultancy

Helen Weavers, consultant, Real World Planning

The 2010 IPA Effectiveness Awards are sponsored by Thinkbox and are supported by WARC, Clear Channel, Velti and Campaign.