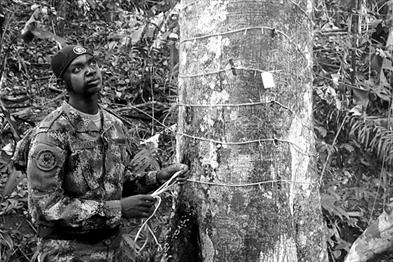 The number of entries is down by three on the last comparable awards, which were in 2010.
Last year's awards attracted 28 entries, but were only open to campaigns with a total annual marketing budget of up to £2.5 million whereas this year there is no limit, as in 2010.
This year brought entries from Brazil, France, Germany, Hong Kong, India, Madrid, New York, Norway, Shanghai, Singapore and Taipei.
Lord Hollick, the chairman of the judges, said: "A buoyant economy lifts all boats but an economy in recession provides a much stiffer challenge to advertisers. To be effective, advertising must inspire and inform, must reach the right audience and deliver great value for money. This year's crop met the challenge and have delivered impressive returns."
The 65 entries are:
2011 Census by Bray Leino and MediaCom
Admiral by MPG Media Contacts
Aldi by McCann Manchester
American Golf by Carat Manchester
Art Fund by 101
Audi by Bartle Bogle Hegarty
Aviva by Abbott Mead Vickers BBDO
Axe by Bartle Bogle Hegarty
B&Q by Addiction
Barclays by Bartle Bogle Hegarty
Barnado's by Bartle Bogle Hegarty
Bombay Sapphire by Hill+Knowlton Strategies
Boots by Mother London
British Gas by CHI & Partners
BT by Abbott Mead Vickers BBDO
Cadbury Dairy Milk by Ogilvy and Mather Advertising India
Danone Activia by RKCR/Y&R
Department For Transport by Leo Burnett
Digital UK by DLKW Lowe, Digital UK, and MediaCom
Dove by Ogilvy and Mather Advertising Shanghai
Dove Hair by Ogilvy and Mather Advertising
Europcar by Ogilvy and Mather Advertising France
Gordon's by Bartle Bogle Hegarty
Gü by DDB UK
Health Promotion Board by Ogilvy and Mather Advertising Singapore
Homebase by Leo Burnett
IBM by Ogilvy and Mather Advertising NY
John Lewis by Adam and Eve and Manning Gottlieb OMD
Ladbrokes by SapientNitro
LateRooms.com by Beattie McGuinness Bungay and MediaCom
lights by TENA by DLKW Lowe
LV= by Designate Communications and 24-7 ideas.com
Magnum Gold?! By Lowe and Partners and Lola Madrid
McCain by Beattie McGuinness Bungay and PHD Media
McDonald's by Leo Burnett
Mercedes-Benz by Abbott Mead Vickers BBDO
Mercedes-Benz by Futatsu Industries and MEC Global Norway
Metropolitan Police by Abbott Mead Vickers BBDO
Motorola by Ogilvy and Mather Advertising UK
Nikon by Jung von Matt AG
Nissan by Lew'Lara\TBWA
Odol-Med3 by The Social Partners for Grey London
Post Office by Draft FCB
Pringles by G2 Joshua
Remember A Charity by DDB UK
Ryvita Crispbread by Grey London
Sainsbury's by Abbott Mead Vickers BBDO
Shangri-La Hotels and Resorts by Ogilvy and Mather Advertising Hong Kong
Sky by WCRS and MediaCom
Snickers by Abbott Mead Vickers BBDO
Ta Chong Bank by Ogilvy and Mather Advertising Taipei
TalkTalk by Media Reach Advertising
The National Lottery by MPG Media Contacts
TOTAL % Greek Yoghurt by Total Media and Creative Orchestra
TV Licensing by Proximity and Abbott Mead Vickers BBDO
VO5 Extreme Style by Euro RSCG London
Velvet by Fallon
Virgin Atlantic by RKCR/Y&R, Gyro, OMD International and Hall & Partners
Virgin Media by DDB UK
Virgin Trains by Elvis and Manning Gottlieb OMD
VW Passat by Lowe and Partners and Deutsch Inc
Waitrose by Bartle Bogle Hegarty
Walkers by Abbott Mead Vickers BBDO
Which? by Mike Colling and Co
Yorkshire Tea by Beattie McGuinness Bungay