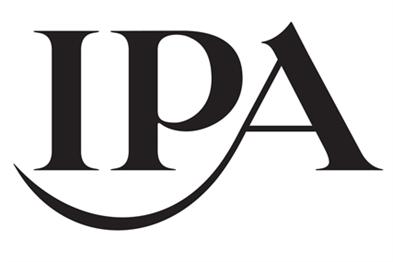 The Effectiveness Awards, sponsored by Thinkbox and supported by Campaign, reward campaigns that demonstrate marketing payback and will be held on 29 October.

The UK accounted for 26 of the shortlisted entries with nine from Brazil, Germany, Hong Kong, India, Shanghai, Singapore, Spain and Taipei.

Marie Oldham, the convenor of judges and chief strategy officer at MPG Media Contacts, said: "The presence of so many blue chip brands on this year's list is a credit to those who pursue genuine insight, put their trust in brave ideas, invest in rigorous measurement and maintain faith in marketing (particularly in a recession)."

The 35 entries shortlisted from the 65 received are:
Aldi by McCann Manchester
Art Fund by 101
Audi by Bartle Bogle Hegarty
Boots by Mother London
British Gas by CHI & Partners
BT by Abbott Mead Vickers BBDO
Cadbury Dairy Milk by Ogilvy and Mather India
Danone Activia by RKCR/Y&R
Department For Transport by Leo Burnett
Digital UK by DLKW Lowe, Digital UK, BBC Switchover Help Scheme and MediaCom
Dove by Ogilvy and Mather Shanghai
Dove Hair by Ogilvy and Mather
Gordon's by Bartle Bogle Hegarty
Gü by DDB UK
Health Promotion Board by Ogilvy and Mather Singapore
IBM by Ogilvy and Mather Advertising NY
John Lewis by Adam and Eve and Manning Gottlieb OMD
LV= by Designate Communications and 24-7 ideas.com
Magnum Gold?! By Lowe and Partners and Lola Madrid
McDonald's by Leo Burnett
Metropolitan Police by Abbott Mead Vickers BBDO
Nikon by Jung von Matt AG
Nissan by Lew'Lara\TBWA
Shangri-La Hotels and Resorts by Ogilvy and Mather Hong Kong
Snickers by Abbott Mead Vickers BBDO
Ta Chong Bank by Ogilvy and Mather Taipei
The National Lottery by MPG Media Contacts
Velvet by Fallon
Virgin Atlantic by RKCR/Y&R, Gyro, OMD International and Hall & Partners
Virgin Trains by Elvis and Manning Gottlieb OMD
VO5 Extreme Style by Euro RSCG London
Waitrose by Bartle Bogle Hegarty
Walkers by Abbott Mead Vickers BBDO
Which? by Mike Colling and Co
Yorkshire Tea by Beattie McGuinness Bungay
Further detail on each entry follows:

Aldi by McCann Manchester – 'The like brands campaign'

Recession had not helped Aldi sales. Consumers were returning to brands they trusted which Aldi did not sell. The objective was to get back into double figure growth. This paper explains how Aldi applied a martial arts technique - harnessing and redirecting an oncoming force to its marketing communications. The 'like brands' campaign was unusual in a number of respects. It targeted Aldi's least loyal customers and positively endorsed brands that Aldi did not sell, which grew market share by 43% and delivered a ROMI of 14.5:1.

Art Fund by 101 – 'Never without art'

The Art Fund is a small British charity that funds the acquisition of art for the enjoyment of future generations. By relaunching its member benefits in the guise of the National Art Pass, communications drove a 16% surge in memberships, its fastest growth in 20 years, and recruited a new generation of members which were on average 21 years younger than its existing members. Payback has indicated that the campaign will generate £3.5m of incremental revenue for the charity against a media investment of £745,000.

Audi by Bartle Bogle Hegarty – 'The Audi A1 - A big idea, condensed'

This paper details the next chapter in the story of Audi and Vorsprung durch Technik. In 2010 Audi made a leap that no other prestige car brand had done; it launched a small car, the Audi A1. The opportunity was great, but the risk of sacrificing the prestige of VdT was greater. By understanding that Audi is as much a technology brand as car marque its small size was turned from a weakness into a benefit. Communications were spread across the biggest media formats available, representing 'small' as a hallmark of superiority and modernity. The campaign attracted new customers and helped the A1 exceed its sales targets, returning £4.40 for every £1 spent.

Boots by Mother London – 'Keep the girls coming in'

In 2007, Boots' UK market share was under pressure from new competitors in the health and beauty market. To address this problem Boots embarked on a journey to identify and understand its most valuable customers: 25-44-year-old women, and developed a strategy to secure their loyalty. The resulting campaign, 'Here come the girls' really resonated with these women, arresting the share decline and maintaining Boots' position as market leader.

British Gas by CHI & Partners – 'Taking British Gas back to the future'

Following privatisation, British Gas was pronounced Britain's most popular brand. Twenty years later it was just another energy company, losing 40,000 accounts every month. This is the story of how a communications idea drew on a once-great brand's past and future, to give it purpose and pride, and most importantly, return it to growth. The idea was 'Looking after your world', an animated multi-platform campaign rendering consumers' homes on individual planets, displaying the new ways British Gas could look after Britain's homes. It generated £82.7m profit from £45.5m investment, giving a profit payback of £1.82 for every marketing £1 invested. It also galvanised necessary organisational change, leaving the business ready to face the future with confidence.

BT by Abbott Mead Vickers BBDO – 'How understanding the ordinary can achieve extraordinary results'

This paper outlines how BT constructed a soap-opera style campaign to sell their broadband service to ordinary people living ordinary lives. Whilst other brands in the category designed campaigns to appeal to technologically hungry 'early adopters', BT realised the opportunity to explain to a more mass-market, technologically sceptical group of consumers how broadband could help keep their everyday lives on an even keel. The paper outlines how adoption theory was used to help construct the campaign to produce £874m in incremental revenue to BT, a gross profit payback of £3.36 per £1 spent on advertising.

Cadbury Dairy Milk by Ogilvy and Mather India –'A meetha journey'

Despite a strong sweet (meetha) market in India, chocolate was seen as a foreign treat that lacked the same popularity. Research revealed that while meetha were enjoyed as part of collective celebrations, such as at festivals and parties, chocolate was seen as a pleasure that was generally enjoyed alone. The solution was to therefore repurpose Cadbury Dairy Milk as meetha, and to communicate this message via television, radio, outdoor, digital and point of sale advertising. The campaign resulted in an increase in revenue and profits, and grew the business from 3% to 23% in seven years.

Danone Activia by RKCR/Y&R – 'How a little bit of T.L.C. made a market leader'

In 2009 Activia was the major challenger within the chilled yoghurt and dessert market; but its positioning, a solution to the problem of bloating, had finite relevance preventing it from taking the top spot. To rectify this RKCR/Y&R developed a powerful new brand platform moving Activia from the problem of bloating to the positively framed space of maintaining happy tummies; the rational message of improving digestive transit to the emotional space of feeling better inside and out. The resulting creative idea, give yourself some tummy loving care, or T.L.C, made Activia the market leader, delivered £58.6m incremental sales, £3.6m incremental net profit and a payback of £1:£1.23.

Department For Transport by Leo Burnett – 'How thirty years of drink drive communications saved almost 2,000 lives'

This paper reveals how communications changed drink driving behaviour over the course of thirty years from 1979 to 2009 by tackling drink driving attitudes, acceptability, denial and decisions. This relentless pursuit of potential drink drivers saved almost 2,000 lives, prevented over 10,000 serious injuries, and created a value to society of £3bn. For the second, third and fourth periods of the campaign every £1 spent on communications saved society £154, £12 and £38 respectively.

Digital UK by DLKW Lowe, Digital UK, BBC Switchover Help Scheme and MediaCom – 'Leaving no-one behind'

The scale and complexity of digital switchover presented a huge implementation challenge. The fear of blank screens, which could cause the programme to be derailed, was very real. The UK had to be 100% ready, but success depended on providing information, help and reassurance to the last 10% of analogue viewers who were often fearful of change. Working together, Digital UK and the BBC Switchover Help Scheme overcame that challenge by focusing on those people most marketers leave behind - older, disabled and minority audiences. The end result, beyond the large net benefits realised, was to transform a potentially negative situation into a quiet success story. It is estimated the campaign returned a minimum payback of £4.60 for every £1 spent.

Dove by Ogilvy and Mather Shanghai – 'Dove winning in China'

This case shows how Dove transformed from a small, declining player in a large market into a leading shower gel brand. Dove got under the skin of Chinese women to produce a campaign that went against the grain of communications norms. Through the proposition that Dove's new shower gel nourished skin better than bathing in milk, it repositioned the brand for women who wanted 'healthy, wholesome protection' for their beauty. The campaign propelled market share from 2.1% to 8.8% in 16 months, delivering incremental sales of £25.5m and a ROMI of 1:1.5.

Dove Hair by Ogilvy and Mather– 'Favourite things'

Dove had established fame and success with its 'Real beauty' campaign but this success wasn't being reflected in the haircare category. This paper demonstrates how Dove went from decline to growth in the Latin American market where mistreating hair was the norm. The 'Favourite things' campaign showed how women mistreat their hair in the course of living and having fun, and the ways that Dove could put things right. It led to incremental value at €125.6m with net profit of €30,057,550m and a profit ROMI of €1.67:1.

Gordons by Bartle Bogle Hegarty – 'Shall we G&T down to business?'

In 2010, gin was a category in decline. It was losing out to wine as people's opening drink and wasn't seen as contemporary. Rather than pick a fight over quality and battle for the Christmas drinking market, Gordon's restated the role of gin as the best way to start any evening and established Gordon's as the definitive brand in the category. The campaign was built around two well-known actors, Philip Glenister and Emilia Fox, cast as themselves, to personify the 'kick' and 'bubbly' character of a G&T. The campaign delivered sales of £8.42m with a payback of £3.95.

Gü by DDB UK – 'Give in to the power of TV. Give in to Gü'

For the first few years Gü's desirable image had drawn women in, unable to resist its luxurious and distinctive chocolate taste, however, due to increased competition entering the category and the perception that it was aloof, Gü sales began to stall. The challenge was to take Gü off its pedestal and allow women to feel like it was an innocent pudding for any occasion, whilst keeping its premium price. Through a TV ad that changed women's perceptions of it, which was supported on Facebook and outdoor posters, sales increased by 24% in one year, generating £6.5m in sales.

Health Promotion Board Singapore by Ogilvy and Mather Singapore – 'I quit - from anti-smoking to pro-quitting'

Smoking was on the rise in Singapore with tough measures such as fear campaigns, taxation and legislation proving ineffective and resulting in smokers feeling marginalised and smoking more, not less. Instead of an anti-smoking campaign that would marginalise them further, a pro-quitting campaign was created to help contemplators quit. The campaign spanned various touchpoints creating an environment conducive to quitting, inspiring quitting, and creating support through tools, resources and quit clubs. The results showed that every second smoker moved one step closer to quitting; the quitting success rate was three-times the international average; and it achieved a paybackof 15.7.

IBM by Ogilvy and Mather NY – 'Watson'

IBM had developed a computer capable of understanding human language, but the technology was hard to explain to the average human. The answer to this challenge and the key to a successful launch was the ultimate head-to-head competitive product demonstration: combat between human champions and the computer on the US TV quiz show Jeopardy! A fully integrated campaign was employed to drive awareness to 70% of Americans, showing them why they should root for the machine, not against it. The campaign generated $250m in immediate revenue.

John Lewis by Adam and Eve and Manning Gottlieb OMD – 'Making the nation cry… and buy'

In mid-2009 John Lewis was struggling in a very challenging financial climate. Recent advertising investment had been ineffective and a new approach was required. A bold decision to use highly emotional advertising, particularly on TV, generated a huge amount of interest in the brand which resulted in more visitors, coming more frequently who spent more money. The campaign generated £1074m of incremental sales and £261m of incremental profit in just over two years. Thousands of partners also benefited as the profitability of John Lewis communications enhanced the annual bonus that they share.

LV= by Designate Communications and 24-7 ideas.com – 'The power of love'

In 2006 Liverpool Victoria was a business in trouble that was rapidly losing customers. The insurance business was in terminal decline and due to FSA solvency requirements it was predicted that if this continued they would have had to cease trading personal insurance by 2011. In 2007 the company was rebranded to LV= and the advertising was transformed into a contemporary, modern appealing brand. The impact and results of the LV relaunch in 2007 enabled LV= to reach number three in the market by 2010, from 9th in 2006, and grew annual sales by 696% in five years.

Magnum Gold?! by Lowe and Partners and Lola Madrid – 'How one golden integrated idea sold 130 million ice-creams'

To launch Magnum Gold?! as a global product, this fully integrated campaign engaged consumers in a product launch that leveraged celebrities in a fresh new way, from a spoof trailer of an action Hollywood blockbuster to ground breaking face-texturing techniques allowing consumers to star in their own Hollywood heist videos. The campaign blurred the lines between cinematic content, advertising, experiential marketing and digital, and delivered record brand growth. In total it sold 130m Magnums globally, which was 55m ahead of target, delivering incremental revenue of €37.9m and payback of €1.41 for every €1 invested.

McDonald's by Leo Burnett – 'Getting Britain lovin' it once again: how brand advertising helped take McDonald's from recovery to resurgence'

This paper shows how advertising helped McDonald's achieve five successive record-breaking sales years since its turnaround. In 2007 McDonald's was back in growth after four years of stagnation, but it had yet to regain the trust and love of its customers. Two complementary brand advertising campaigns, 'Trust' and 'Favourites', rolled out over a number of platforms, including TV, press, in store, outdoor and digital, worked in harmony to get people to trust and love the brand again through celebrating its role in modern British life. They delivered £349m in short-term sales in addition to the £460m delivered by promotional advertising and a near fourfold increase in payback of £9.79.

Metropolitan Police by Abbott Mead Vickers BBDO – 'The case in defence of Deon'

'Who Killed Deon?' was designed to help tackle youth violence by educating disenfranchised teenagers about a legal principle known as joint enterprise. The idea was an interactive murder mystery hosted on Facebook, a 'whodunnit' about a boy called Deon. It embraced a teenage audience by enlisting them as co-creators and collaborators. The campaign was 4.5 times more efficient than budgeted, but its intention was also to prevent young people entering a life of crime in the future. It is predicted the campaign will generate a payback of £8.50 for every £1 spent.

Nikon by Jung von Matt AG – 'I AM Nikon'

Nikon has a long history as a premium camera manufacturer and is strongly associated with professional photography. However, being perceived as 'pro' was alienating broader target groups, rather than being an attraction. To address this, the campaign needed to raise awareness of Nikon, making it a more approachable and relevant player in the compact segment. Within two years of the campaign launch Nikon had created an emotional brand and communications platform, which increased sales dramatically and elevated Nikon from an insignificant market position to market leader in January 2012. For every one Euro spent, the campaign yielded a 5.76 Euro profit.

Nissan by Lew'Lara\TBWA – 'What is the most efficient path between two points?'

In early 2010 Nissan initiated an aggressive plan for Brazil: to be the first Japanese automaker in the sector with 5% market share. To help achieve this Lew'Lara\TBWA established Nissan as a challenger brand. The campaign involved making direct comparisons between the Nissan and its competitors, highlighting its positives over theirs; investing their media spend in television for peak reach in a short space of time; and creating fun and humorous content for execution via 30-second spots on television, with extended versions on YouTube. In two years the campaign has already generated 4% of market, despite investing three times less money than its competitors, and has yielded a projected marketing payback of over $41m.

Shangri-La Hotels and Resorts by Ogilvy and Mather Hong Kong – 'It's in our nature'

Shangri-La, like other luxury hotels, suffered in the 2008-2009 recession. Rather than cutting prices, it used creativity to restore growth. The objective was to return to 2008 sales levels by acquiring 10 extra stays per night per hotel, without price discounting. Against the category trend of rational claims, the campaign delivered by touching both the traveller audience via a TV campaign and the internal staff audience via internal launch events at every hotel reminding them of their importance to the brand. Sales increased above target and faster than competitors, delivering an estimated sales payback of 14:1, a profit payback of 6:1, and a shareholder value of payback of 35:1.

Snickers by Abbott Mead Vickers BBDO – 'You're not you when you're hungry'

Snickers was losing market share to other global chocolate brands. This paper shows how Snickers' big global idea 'You're not you when you're hungry' delivered creative work that got people talking about the brand. Using celebrities and big media placements, a variety of television ads displayed iconic females embodying certain hunger traits set in male-focused settings. The campaign resulted in Snickers' most successful period of growth, increasing sales by 15.9% in one year, capturing market share in all but two of the 58 markets in which it ran, and growing global market share by US$376.3m.

Ta Chong Bank by Ogilvy and Mather Taipei – 'Dream rangers'

Following the 2008–2009 financial crisis the banking community had a poor reputation. The challenge for Ta Chong Bank was three-fold; to stimulate interest in the bank, to attract new customers and to boost the morale of its staff. The 'Dream ranger' campaign launched with the longest commercial ever shown on TV in Taiwan, 180-seconds, showing a group of aged men together for one last bike ride, an experience easily relatable for the Taiwanese people. The campaign generated 24m complete online views from around the world, tripling the growth of the bank and paying back approximately 134 times for every dollar spent.

The National Lottery by MPG Media Contacts – 'How doing 'one hundred things one per cent better' helped Camelot achieve record sales

All lotteries generate vast excitement when they launch but go into steep sales decline as optimism inevitably fades. To address this, over the last seven years MPG Media Contacts has devised a successful rollover marketing formula, under-pinned by econometrics, to tame the inherent unpredictability of the lottery business. The strategy has involved minimising late-buying in TV, a focused spot-length strategy, and strategic message and channel deployment to maximise the payback potential of any jackpot scenario. This has provided the platform for managed long-term growth via brand diversification and new game development, and helped Camelot to achieve record sales of £5.8bn in 2011 - bucking the global trend of declining lottery sales worldwide.

Velvet by Fallon – 'Sustainability sells - Velvet three trees'

Velvet struggled as the number two brand in the toilet paper market. To address this it set out to make caring for the environment an important purchase decision criterion, changing the rules of the category from 'soft, strong and long' to 'soft, strong, long and sustainable'. By putting its environmental credentials at the heart of advertising, Velvet's three trees advertising more than doubled the short-term effectiveness of its communications to achieve a payback of £1.84.

Virgin Atlantic by RKCR/Y&R, Gyro, OMD International and Hall & Partners – 'Taking on the world with a dash of je ne sais quoi'

Mass consolidation in the industry left Virgin Atlantic facing a new breed of global competitor. With a historical reliance on the UK to drive growth, it was crucial that other markets of Virgin Atlantic's route network were working equally hard to deliver incremental revenue. 'Your airline's either got it or it hasn't', the first global campaign for a Virgin brand, used TV, press, poster, and digital support across Upper Class and Economy cabins to capture the unique values of Virgin, showing the glamour, fun and comfort of the flying experience. It has outperformed previous VA campaigns in the UK, and delivered significant growth across the rest of the world. The estimated global ROMI is £15.66 per £1 spent.

Virgin Trains by Elvis and Manning Gottlieb OMD – 'Don't go zombie, go Virgin Trains'

In 2009-2010 16 million fewer journeys were taken via train and in 2010 cars accounted for 64% of all trips. To address this, the campaign for Virgin Trains encouraged people to re-evaluate their mode of transport choice by highlighting the stressful and often miserable reality of car and plane travel. This was dramatised by the creative idea that travelling by car or plane was a poor, zombie-like decision, particularly when there was the option of taking a Virgin Train instead. This message was communicated via television advertising to champion Virgin Trains, by outdoor and radio to reflect and interrupt consumers' behaviour, and by Streetview, a Facebook game, eCRM, and digital display to build campaign longevity.

VO5 Extreme Style by Euro RSCG London – 'Building cred-stock for VO5 Extreme Style 2004-2011'

Since the birth of the teenager in the 1950s, males have rebelliously used their hair to create their identity, stir the envy of peers, parental scorn and to get the girl. This paper tells how communications have helped VO5, an established ladies' hair care brand, to win over 16-24-year-old lads, build 'cred-stock' for VO5 Extreme Style, and become the number one hair styling range for men in the UK. Since 2004 the 'Break the mould' campaign has remained consistent with its message, whilst reinventing itself with new settings, music tracks and funky hairstyles. It has generated a payback of £1.75 for every £1 spent on advertising.

Waitrose by Bartle Bogle Hegarty – 'The best ever Christmas'

Waitrose was facing challenging market conditions, fiercer competition and no significant new news. To address this it made the tough decision to invest more in the brand, despite everything pointing to promoting price, and transformed their existing assets into a showcase to make the brand more magical and inclusive. The campaign attracted less frequent, lighter customers to Waitrose and created the best Christmas Waitrose ever had, delivering the highest growth in like-for-like sales in the grocery sector of more than 3.8%, and a net profit payback of £1.89 in just over eight weeks.

Walkers by Abbott Mead Vickers BBDO – 'Going from good to great'

While the years preceding 2008 had provided strong return on marketing investment for Walkers, produced from well loved, famous advertising, Walkers were dissatisfied with just being good; they wanted to be great. A model for communications was developed that sought to achieve higher levels of consumer engagement, that would spark greater buzz and excitement around the brand and that in turn would lead to improved marketing return on investment. Through the six campaigns that followed this model's development, the return on investment for Walkers communication increased by 62% in four years.

Which? by Mike Colling and Co – 'Which? subscriber recruitment'

In the ten years prior to 2005 Which? had seen declining subscriber numbers. Over a six-year period, Mike Colling and Co led a three-stage iterative process, from initial direct response subscriber recruitment, to a brand uplift model, to the current fully integrated activity. Their insights drove a better understanding of the audience, a more motivating and engaging proposition, a more effective and responsive media schedule, and a more efficient journey from response to paid subscription. The campaign grew the magazine and online circulation by 52% over the six-year period, increased subscription numbers from 831,000 to more than 1.33m in June 2011, and drove more than £64m in incremental profit.

Yorkshire Tea by Beattie McGuinness Bungay – 'Taking Yorkshire Tea to the world – the story of little urn'

Yorkshire Tea had a goal to become the number two brand in the tea market. To achieve this, their creative solution involved 'little urn', a van painted in the style of their iconic packaging. Led by Facebook fans, the van travelled from Britain to America, taking a 'proper brew' to the people who need it most. Communications charted this Facebook-guided mission, which was then broadcast on television advertisements. In one year value sales increased in Yorkshire from £8.58m to £9.373m, a rise of 9.5%. In the rest of the country, sales rose by 11.6% - from 46.1m to £51.45m. Nationally, Yorkshire Tea market share rose from 12.06% to 13.79%.