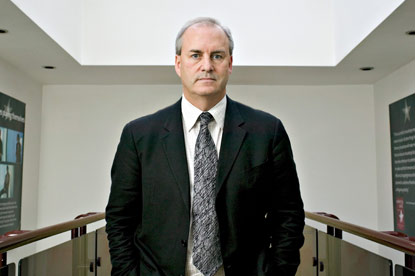 Their departure could not have come at a worse time for the trade body, which has seen advice requests from members soar to record levels.
Marina Palomba, the IPA's legal affairs director, quit at the end of last year to join the US-based law firm Reed Smith and to establish a specialist marketing law operation for it in the UK.
Now, the two other members of her IPA team, the associate legal affairs director, Chris Hackford, and the legal associate, Huw Morris, are serving their notices before joining her there.
As a result, the IPA legal department will soon have just one lawyer, the newly arrived senior legal manager (employment), Juliet Bawtree. And although all three vacant posts are being advertised, it could take some months before the department is fully staffed again.
"The IPA will have a real problem replacing these people," a leading industry lawyer said. "Those with the kind of experience the IPA needs will be making good livings in private practice. Why would they want to go to the IPA?
"The danger is that it will end up with more junior lawyers who won't be as good."
Hamish Pringle, IPA's director-general, said the body was in talks with law firms about a "flexible interim contract" that would come into force from when Hackford and Morris leave until replacements are recruited.
He said the IPA would assume the cost of the contract, and that it would be able to use the money saved on the salaries of the current legal team.
Pringle said: "We will appoint a high-quality law firm to provide the interim service. It's possible that the firm will be known to our members anyway so that will be reassurance in itself."