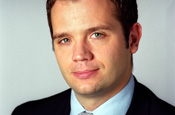 From 5 May any advertiser or agency will be able to bid on trademarked single words in the UK and Ireland. Previously, companies could ask Google to protect their single word trademarks from rival bids. It is unclear how many companies in the UK and Ireland asked Google to do this.
The change is associated only to single word searches and will impact only sponsored links and not natural search. Multiple word searches have always been subject to open bidding.
IPA Search and IPA Digital have held talks to share their concerns about the impact on clients of what the IPA termed "Google's unexpected and radical trademark policy change".
Nigel Gwilliam, head of digital, IPA said: "The scale and manner of impact will vary enormously between advertisers, and this won't necessarily be limited to paid-for search strategies, but also natural search, online advertising as a whole and in some cases offline activity."
IPA Digital is to urge clients to meet with their relevant agencies to discuss Google's proposals. It is also seeking a delay in the introduction of changes on behalf of their clients.
Gwilliam added: "This unilateral move by Google shifts the goalposts for all brand owners in the UK. More than ever they need to work closely with their agencies to assess the impact of this hastily introduced policy change on their search and communications strategies."