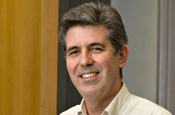 The hope is that the meeting, due to take place in the autumn, will lead to the publication of guidelines that will keep all parties happy and avoid putting extra strains on the relationships between agencies and clients.
The summit is a three-way initiative by the IPA, ISBA, and the Chartered Institute of Purchasing Supply, which represents procurement specialists.
It follows a meeting of ISBA members in May on how the so-called "de-coupling" process might be extended.
ISBA says that 40 per cent of its members have de-coupled their pre-print and press activities and that the idea of extending this to high-cost TV production is becoming increasingly popular.
Agencies acknowledge that the trend cannot be halted and that their best hope lies in managing it sensibly.
Peter Buchanan, the deputy chief executive of the COI, which has a long track record of managing production directly, is expected to speak at the summit.
Industry leaders are keen that it should produce a consensus about the way forward and that it stop each party issuing a different set of guidelines to their members.
"We have to grasp the nettle and deal with this in a professional way," an IPA source said. "We don't have any hard-and-fast view about what should happen in the future as long as agencies can still make a decent margin."