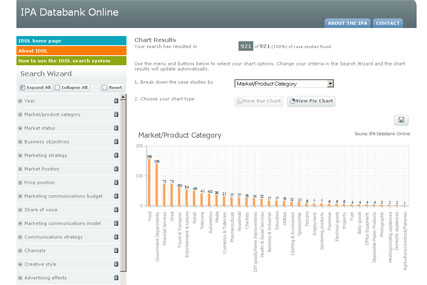 The IPA data bank online (IDOL) reveals analyses of more than 900 case histories in the IPA data bank.

Features include a data search on categories including marketing objectives, creative strategy and communications channels and instant charting to inform PowerPoint presentations. It is free for members to use, and non-members for a limited trial period.

Neil Simpson, chief executive of Publicis and chairman of the IPA's Value of Advertising Group, said: "The IPA data bank is one of the best sources of advertising effectiveness there is and this new online facility will enable all to uncover winning strategies in every brand, category, and communications channel.

"So it is fitting to launch IDOL in what is the 30th Anniversary of the Effectiveness Awards - allowing the learnings of past papers to be more easily accessible to all, in their demonstration that advertising is still working."
Last year, the IPA Effectiveness crown was awarded to WPP's Mediaedge:cia, the first time a media agency had won the top accolade.