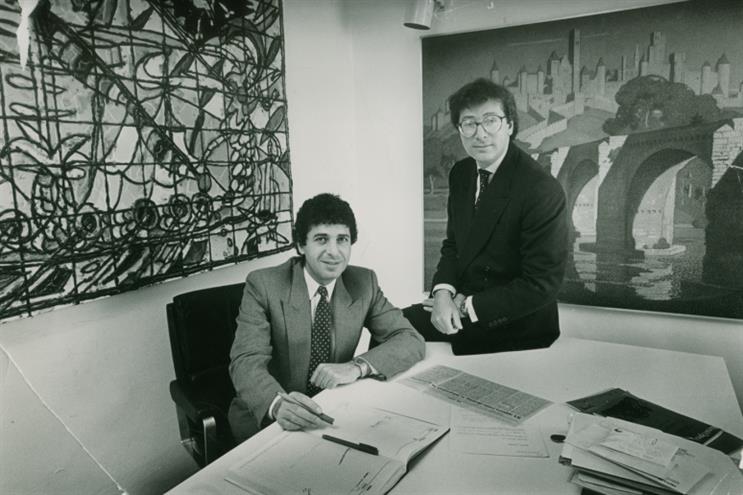 The list includes current industry titans such as WPP founder and chief executive Sir Martin Sorrell, as well as the long-deceased Lord Leverhulme who was a co-founder of Unilever in 1930. Sadly, it does not include many women – six out of 47.
The celebration of "adland's game changers" was unveiled as part of the run-up to the British Festival of Advertising, which runs from today until 12 March.
The names were compiled with the help of an industry panel who were invited to make up an initial long-list. The final selection was made by the IPA.
IPA president Tom Knox was on the panel, alongside D&AD chief executive Tim Lindsay; Abbott Mead Vickers BBDO creative partner Rosie Arnold; Adam & Eve/DDB co-founder James Murphy; Campaign global editor-in-chief Claire Beale; Barb non-executive chairman Nigel Sharrocks; Thinkbox chief executive Lindsey Clay; and IPA director-general Paul Bainsfair.
Bainsfair said: "This has been a very difficult task because there have been lists before, and there are people who are still making their mark and who history will want to remember. So what we have tried to do is to recognise the people who have stood out for us as the game changers: the leaders, the creatives who pushed the boundaries of creativity, the first media pioneers and the planners/strategists.
"And, although a number of them are no longer with us, we have been delighted to be able to invite a number of them, or members of their families, to our opening ceremony on 8 March."
The IPA's list of "game-changers"
David Abbott
Paul Arden
John Bartle
Trevor Beattie
Lord Bell
Martin Boase
Tony Brignull
Sir Nigel Bogle
Simon Broadbent
Frank Budgen
Jeremy Bullmore
Ann Burdus
Tim Delaney
James Garrett
Neil Godfrey
Paul Green
Sir John Hegarty
Steve Henry
Chris Ingram
Stephen King
Lord Leverhulme
Sir Frank Lowe
Marion Lyon
Patricia Mann
Peter Marsh
Colin Millward
Ray Morgan
Jane Newman
David Ogilvy
Brian Palmer
Sir Alan Parker
John Pearce
Stanley Pollitt
Lord Puttnam
MT Rainey
Charles Saatchi
Lord Saatchi
John Salmon
Sir Ridley Scott
Jeremy Sinclair
Sir Martin Sorrell
Dave Trott
Alan Waldie
Christine Walker
John Webster
Robin Wight
Mike Yershon