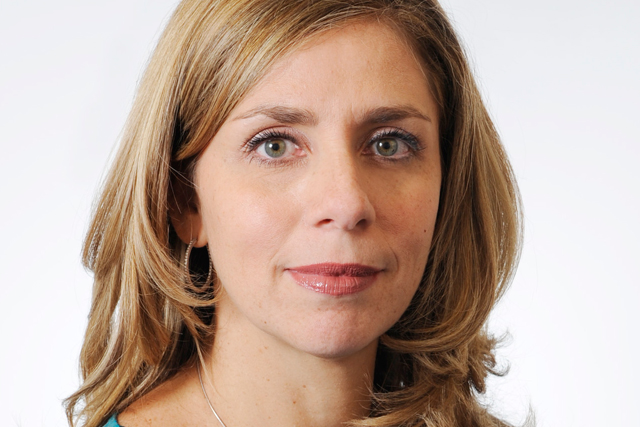 Speaking on the theme of "Creating a new generation of creative pioneers", Mendelsohn said:
"To be asked to become the IPA president is a great honour, especially at such an interesting and exciting time for our industry.
I've been blessed to have worked with some exceptional people in the industry and been overwhelmed by the kindness you have shown me and the great advice you have given me.
Especially from my partners at Karmarama, Ben, Sid and Dave, for giving me the space to take on the IPA presidency. I will not let you down. I promise you.
Even though, as we all know he is absent, I would like to pay tribute to our magnificent outgoing president, Rory Sutherland. The IPA has benefited from your passion, creativity and great humour. Members of the IPA know of its many great strengths and, over the last few years, the very necessary, timely and incisive priorities established by previous presidents. All still hold value and importance.
Rory, you have challenged us to look differently at old problems and you have profoundly shifted our thinking on how we can incorporate new developments like behavioural economics, in order to unleash a new round of fresh creativity
I want to use this speech to introduce myself, articulate the dangers we face, and outline how we can meet the challenges of the future. The role of the IPA is critical to our success.
Much has been made of me being the first female president of the IPA. And I am as surprised as you are that it has taken so long for a woman to accept the role as president of an industry with so many females working in it. Perhaps it speaks quietly of the perils of conservatism and conformity that we must always fight against.
But I am not here to talk of the past, but of our shared future.
How we secure and win that future.
As I have spoken to people across the industry, I am struck by a deep sense of unease.
And I was reminded that when people are scared about their future, they passively look to the warm, faint glow of the past.
We retreat to nostalgia – looking longingly at 'Mad Men'.
Documentaries are made of our past, and we rarely feature in the discussions about the changes that will define our future.
We diagnose with ever-acute analysis how we got here – whether it was the separation of media or the loss of commission.
But we appear at a loss to describe where we go.
Despite more than 30 years of the IPA Effectiveness Awards, we are almost mute when leading politicians, like our current Chancellor, assert that advertising can be switched off without any consequence to a business.
In short, we appear to be struggling under the burden of a crippling confidence deficit. If we allow this to continue, we will never be able to secure the prize of the future.
In my view, this burden of pessimism is unjustified.
Those that know me, know that I don't just view the glass as half-full, but as positively brimming over. And I believe that this is perhaps the most exciting time to work in advertising!
However, my optimism is hard-headed, pragmatic and grounded in the evidence I see before us.
Let me explain why.
Britain is a leader in the adoption of new technologies. Many of you know that:
We are second only to Japan in the use of the mobile internet
We have the fastest growing smartphone market in the developed world
We have the highest take-up of digital television
And we are more likely to watch television through the internet than any other country in the world
In short, we are a pioneering country, and we, as an industry, need to rediscover our pioneering spirit.
Unlike other industries where the rise of new technologies has destroyed employment by removing repetitive tasks and enabling offshoring, the London School of Economics has recently discovered that the rise of new technology has actually increased the employment prospects of the UK advertising, media and marketing communications industry.
And our industry – at the heart of creative Britain – is an innovator and a world leader. Over the last few decades, we have led the world in terms of creativity, and in the early adoption and fast integration of new methods and channels, to use on behalf of our clients and their brands.
Our challenge is how we make sure we maintain the strength and vibrancy of our industry, when we compete increasingly with other creative centres and the pace of change quickens constantly. And how do we make sure we are as adaptable as we need to be to respond and reinvent our ways of working?
So, we must turn our attention firmly to the future.
To our ability to lead today and to be able to lead tomorrow. To address what we know has to be done at the moment and to make ourselves as open and flexible, so that we will be able to seize what we need to, even when we can't be certain what our industry may look like in years to come. I want to argue today that we can build that confidence, and win that future by creating a new generation of creative pioneers.
We can do this together with three steps:
First – developing better skills.
Second –creating better connections.
Third –re-energising the industry with fresh talent.
Let me now talk to you about developing better skills and why this is so important if we are to close the confidence deficit in our industry.
Previous generations had the luxury of having 10 to 20-year intervals between media disruptions. This allowed the industry to adapt over time to the changes they faced. In the early days of the of the 20th century, it took 28 years before radio reached penetration of over 50%. By the time of colour TV, it took a giddy18 years before that technology achieved mass levels.
Now it falls to our generation to wrestle with bewildering change in one of the world's most advanced media markets. It took just 10 years for the internet to reach mass adoption. Within that, it took Google just four years to hit a billion dollars in revenue, and it has taken Mark Zuckerberg at Facebook just three years – half the time it took a young Bill Gates at Microsoft.
In short, our world is no longer linear and predictable; it is exponential and chaotic. Slow or incremental change in such an environment is not only an oxymoron, but will be financially catastrophic for our industry unless we change, and change quickly.
What the recent past tells us is that while we can determine the general sweep of where change will take us, we cannot predict the business that will come to dominate our world from a teenage bedroom in Seattle or Shanghai. The only thing that we can prepare for is unpredictability, and that means that we must prepare our people to meet and master that change with better skills.
The first step in doing this is to be more useful to our clients by knowing more than our clients.
In the past, agencies were the long-term memory chip that stored the data and information about the brand and its customers – it passed on that knowledge as clients rotated through their organisation. That role, I am afraid, has eroded over time, and if we allow it to continue, we will have no future.
Therefore, it is vital that the IPA meets the challenge of bettering the skills of the industry.
And surely this is playing to our considerable strength. The IPA's figures show that approximately 25% of all IPA-member agency staff have achieved an IPA qualification.
But I want the IPA to be an innovation hub as well as an institute, dedicated to securing our future, rather than preserving our past. I want it to be a place as attractive to be involved with as a TED event or a Facebook hackathon, or the next new thing created by the next new entrant or "disruption" to the old order.
In the next two years of my presidency, I want to create a step-change in collaborative creativity, to work with new partners, so that all of the 18,000 individuals in the IPA membership fully embrace the new convergent digital environment. In doing so, we can become smarter and more valuable to our clients as we steer them through the new frontier of this emerging content, data and channel landscape.
But our training should not just aim to inform and educate, but also to inspire.
Here I will build upon the work of Rory who inspired us to look anew at old challenges. I will ask the council to look at building new programmes around new ways of researching multi-platform content, and building better understanding of the interplay between technology and behaviour.
And as we re-skill, we must reach out to push the frontiers of our business to embrace new partnerships and services.
We are lucky to work in a country that is at the crossroads of globalisation.
We have been given the gift of place on the Greenwich Meridian and a global language in English, which allows us to be a beacon of creativity.
Look at Britain's success at the Oscars, not just in acting but increasingly in the application of advanced computer design in a film like 'Inception', which comes from the narrow streets of Soho. Or in the computer game industry, where from old industrial cities like Dundee, Newcastle and Liverpool, we find production studios for global hits like 'Grand Theft Auto' and 'Red Dead Redemption'.
So I would like to see us building strong relationships in adjacent creative industries as central to my mission as IPA president.
John le Carré once said that a desk is a dangerous place to see the world and so is the old council chamber of the IPA.
That is why today I will announce that this November, I will lead a council study tour to California, to reach out to new industries with a visit to creative partners in the film industry in LA, and further meetings with digital partners in Silicon Valley.
I want the leading creative lights of the Valley and Hollywood to think of the UK first, before they think of Madison Avenue. I want to see the UK as a hotbed for innovation as we seek better connections with these industries.
And we will continue to reach out across the globe, strengthening our reputation, presence and position, such as in China with a new memorandum between the IPA and the China Advertising Association. We will create an expanding programme of co-operation at the China International festival in September of this year.
As I have talked to many of you in this room, there is a clear consensus that the types of skills required will change as we develop new services like mobile apps, or are drawn deeper into long form content creation. This will require new partners and partnerships in order to make that transition.
That is why, I can announce today that the IPA will work with PACT, the UK's independent TV and Film Production association and UKIE, representing gaming content providers, to investigate ways of getting our respective members to collaborate more effectively, and adequately gain royalties from our combined content creation skills and IP.
The final step in creating a new generation of creative pioneers is by winning the war for talent. There are three parts to this – attracting good graduates, attracting non-advertising talent, and developing new craft skills.
Let me tackle each in turn.
As the debt burden mounts on students, we must be mindful that our industry doesn't become the preserve of those who can afford it. This industry at its best has been an engine driver of social mobility – what other industry could have given the sons and daughters of immigrants the chance to play at the very top of their industry? Utilising the excellent Diagonal Thinking programme, we can seek out people who might never have considered a career in advertising.
Diversity of background fuels tension and creativity, and we must fight continually to ensure that the industry never becomes a place of bland conformity.
However, the answer to greater diversity does not just lie in attracting fresh graduates. That is why I would like to explore ways that we become an attractive home for those who want a mid-career change.
Some of our best, most creative people came from outside the industry. My mentor and hero, John Bartle, was a Cadbury brand manager looking for a fresh challenge. The iconoclastic Neil French was the manager for Judas Priest. David Ogilvy was a failed cook and a moderately successful Aga cooker salesman, before he decided to enter advertising at the tender age of 40. We need to become a better and more welcoming home for people who want to start over again in life. We must be the home for those square pegs.
Finally, we cannot win the war for talent with a clawing fetishism about the past and the glories of long copy.
Instead, our digital future will be secured by developing new craft skills like interactive art direction, motion graphics developers, data analysts and mobile app specialists. If we do this, we will not only make our industry more vibrant and creative, we are also likely to contribute to the growth of the UK economy. And that is why I will work with the UK Government and Skillset, to explore ways in which the higher education industry can support the development of these new skills.
Better skills, better connections and fresh talent are the way we will create a new generation of creative pioneers.
Skills, connections and talents represent the secret magic of our industry and are hence not easy to replicate or commoditise. If we are to meet the challenge of the future, we must concentrate on developing the magic of our industry as hard as we have applied logic and routine.
To the agencies and the extraordinary talent that works in them, I ask you to work with us.
To build up what we do, and to be confident in seizing new ideas, new ways of working and even new business models, as we continue to make our industry an engine of ideas. We need to be the best custodians for our clients' confidence and a flourishing sector in the economy.
I look forward to working with many of you in this room, in getting to grips with the implementation of this agenda, and to the chairs of the IPA groups, to the volunteers who have already stepped forward, and to those who I hope won't take a step backwards when I ask for their help.
The one downside about identifying the future as my mission is that it is pretty hard to fit that into a two-year presidency. But what you can do is establish the right mindset, the right approaches and connections, and establish the right moves in the right direction.
And in order to make clear my commitment to delivering better skills, better connections and fresh talent, I am proud to announce today an IPA partnership with Google, who will provide the funding to invest in a Hyper Island programme for future digital champions.
This will be facilitated by Skillset, who will source 100 graduates from 100 colleges and universities, to provide a new talent pool for IPA member agencies.
I am also proud to announce today training in multi-platform technology with The BBC Academy, a first for our industry, that will take TV production departments and media and creative teams across all disciplines to a new level.
Under my leadership, I am also excited to announce a new collaboration with Facebook. An event to showcase Facebook Studio Live in the UK for IPA member agencies and guests of Facebook. And a new special prize within the IPA Effectiveness Awards. We're also involving Facebook in additional training programmes for IPA members.
This to me is just the beginning, in building better skills, better connections and injecting fresh talent to our industry.
It is a journey that I am passionate about taking with you as we go about creating a new generation of creative pioneers
Thank you."