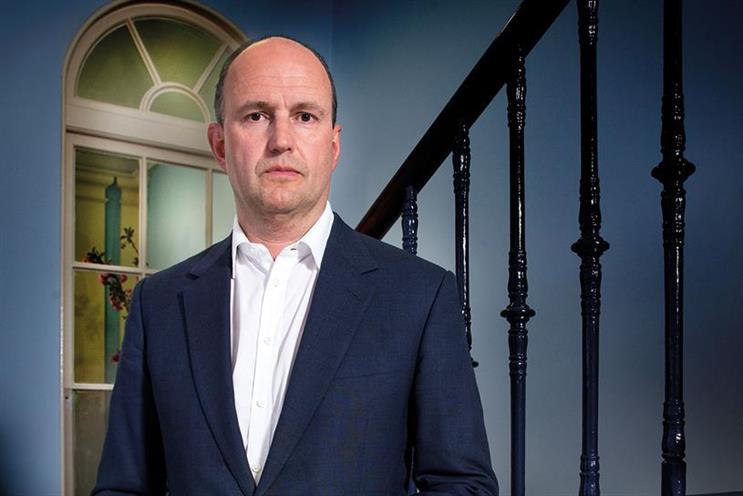 This year the IPA is introducing a new prize to the Effectiveness Awards programme, to be called, rather grandly, The President's Prize.
Back In April I laid out an agenda under the equally grand banner of "Here for Good". My argument was, and is, that the advertising industry can be a powerful force for good, not just economically but also by promoting positive changes in society as a whole.
The aim of The President's Prize is to recognise and reward commercial campaigns that have demonstrably added societal, as well as economic, value and have shown the virtuous link between the two.
It's important to emphasise the word "commercial" in that last sentence. We've deliberately decided to exclude NGOs and charities from being able to enter because we want to establish the role that advertising can play in what's been called "conscious capitalism".
I am fully aware that this area has recently become flavour of the month and other awards schemes (D&AD White pencil, the Positive Change Effies, Cannes Grand Prix for Good) have launched awards that seek to celebrate "good work that does good".
The difference that the IPA Effectiveness Awards can bring is the absolute insistence on proving return on investment and the real, positive economic impact of any given entry.
Why is this important?
I'm not trying to suggest that this is some game-changing paradigm shift in advertising practice and that, from now on, all brands worth their salt have to ensure that their marketing communications are focussed on what used to be called CSR.
Anyone who has read Paul Feldwick's marvellous The Anatomy of Humbug (I make no apology for plugging it yet again) will know that there are many ways to skin the advertising rabbit.
But there are a few reasons why this new award and what it stands for matter in today's environment.
Firstly, there is strong evidence to support the view that consumers are making brand choices based on the ethical stance and values of those brands.
Because of technology and the transparent social media world, any gaps between what brands say and what they do are cruelly exposed.
The advertising industry is right at the nexus of this more enlightened relationship between brands and consumers and we have a responsibility to help our clients navigate this new reality.
Secondly, because brand owners know this, it's very high on the agenda of chief executives, chief marketing officers and boards. We in advertising are prone to lament our loss of influence at the senior levels of our clients' companies.
Talking to them about their brands' impact on society, about sustainability, reputation and the contribution we can make to both the values and value of those brands puts us right at the top table (ask Keith Weed of Unilever if you don't believe me).
Lastly, this prize matters because it makes a statement about what we who work in advertising believe in. It always annoys me that the lazy stereotype imposed on us from outside is that the people who work in advertising are money-obsessed, selfish and amoral.
My experience is quite the opposite. Most adfolk are unrelenting optimists who go to work wanting to make a difference and to make the world a better place. Yes, that's a millennial trait but it's true of my generation too.
So I hope this prize will showcase some of the best contemporary brand thinking: things like Always' "#LikeAGirl", Kenco's "coffee vs gangs" and Dove's "real beauty".
Ideas that show the power of commercial creativity. Ideas that create greater wealth and greater well-being.
The time to prove your worth is now. The 2016 IPA Effectiveness Awards are now open.
Tom Knox is the president of the IPA