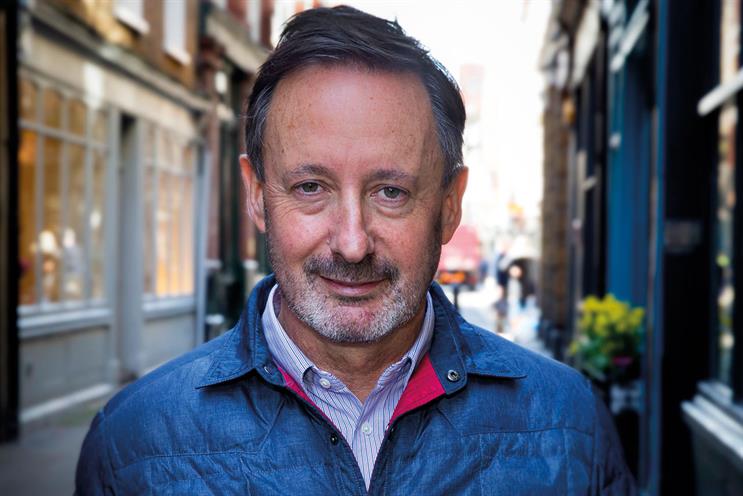 In an open letter, published yesterday in Campaign, the companies say they "don't want to be part of a system" in which agencies invite external bids for production work that they are considering pitching for themselves.
It follows the Department of Justice investigation in the US on whether agencies are intentionally rigging production bids to favour their in-house units.
Eighty-four production companies, including Somesuch and Stink, have now signed the letter, up from an original 15 which consisted of big names Academy, Blink, Outsider, Rattling Stick and RSA Films.
Yesterday the IPA said it was "unreasonable" to suggest agencies should not pitch against production companies for the same work.
Paul Bainsfair, the director-general at the IPA, said the bidding system was not "rigged", and claimed there were numerous examples of independent production companies pitching against agencies' in-house divisions and winning.
The practice of competing for the same contracts is acceptable as long as agencies notify outside companies that they intend to do so, the IPA believes.
Steve Davies, UK chief executive of the Advertising Producers Association, has also called for stricter guidelines around agencies' use of in-house production divisions.
In response to the IPA's most recent statement, he countered that there are "myriad examples of agencies deciding to do the work themselves after the production companies asked to pitch have done treatments and budgets and in doing so provided useful creative and methodology".
He added: "That doesn't mean agencies can't do the work, simply that they need to decide at the outset if they are doing the work or if they are having production companies treat and bid on it, not both."
WPP, Interpublic Group, Omnicom and Publicis Groupe have been subpoenaed by the DoJ investigation, which has not expanded to the UK.
Davies said: "We hope the IPA will reconsider – they need to stop defending the indefensible."
The full letter, with the additional signatures, is below.
Dear Campaign editor,
Re: "IPA wades in on 'rigged' production pitches row"
As production companies, we are used to and expect to fight hard to win work in the open and competitive market. That is what we expect. But a bidding system rigged against us isn't – a system by which the agency inviting our bid is also contemplating bidding its own in-house production department for the work, or might do so when it has our bids in.
We don't think such a system is capable of being operated fairly.
The IPA has advised agencies to "ensure it does not use any information disclosed to it by a production company to enhance its own bid". That is impossible to achieve in practice. A production company's creative ideas and methodology are in its treatment and budget. It is impossible for an agency receiving those to un-know them when working on their own bid.
Further, it will have the details of the amount that each production company has bid and can tailor its bid to undercut them – it can't be seriously suggested that an agency that wants its in-house production company to do the work is going to bid more than the independent bids it has seen.
So, even with the best of intentions, the process will be rigged against us and we don't want to be part of it. We genuinely don't believe it is in the interests of agencies either – a fair open and transparent process is what advertisers want – and any system that isn't risks dragging the industry into the murky waters that have brought about the US Justice Department's investigation into bid rigging – which would be illegal in the UK too of course.
Let's put as much distance as possible between the way we work in the UK and what has gone on in the US by having an industry-wide agreement here that an agency will never bid independent production companies when it is contemplating doing a production itself or might do so once the independent production companies' bids are in. By doing so we can stand united as production companies and agencies to protect the integrity of this great business.
Of course, all of this applies to production in the widest sense – post production and editing companies too.
Yours faithfully,
James Bland & James Studholme, Blink Productions
Helen Hadfield, Bare Films
John Doris, Hunky Dory
Lizie Gower & Simon Cooper, Academy Films
Kai-Lu Hsiung, RSA Films
Jani Guest & Rupert Reynolds McLean, Independent Films
Brock Van Den Bogaerde, Sneezing Tree Films
Fergus Brown & Chris Barrett, Smuggler
Charlie Crompton, Rogue
Sam Sneade, Speade
Donnie Masters, Serious
Helen Kenny, Sonny and MJZ
Johnnie Frankel & Katie Keith, Rattling Stick
Richard Packer & Robert Campbell, Outsider
Jenny Beckett, Partizan
Margo Mars, B Reel Films
Cal Gordon, Burning Reel
Geoff Stickler, Steam
Kim Griffin, Fresh Film
Max Yeoman & Hughie Phillips, Mindseye
Dave Cooper, Scramble
Tim Katz, Knucklehead
Carlos Carneiro, London Sessions
Spencer Friend, Joyrider
Ben Link & Heather Link, Missing Link Films
Matthew Fone, Riff Raff Films
Gus Filgate, Little Fish Films
Jane Bolton & Cabell Hopkins, Fat Lemon
Dawn Laren, Moxie
Jeremy McWilliams, Bang TV
Richard Martin, Nice Shirt Films
Marta Bobic, Canada London
Sasha Nixon, Forever Pictures
James Tomkinson, Nexus
Charlotte Fuller, PI Film Network
Mike Wells, HLA
Dan O'Rourke, Not To Scale
Stephen Brierly, Park Pictures
Daniel Bergman, Stink
Miles Payne, Agile Films
Ben Schneider, Radical Media
Spencer Dodd, The Sweet Shop
Anna Smith, Iconoclast
Matt Buels, Hungry Man
Laura Gregory & Sheridan Thomas, Great Guns
Alan Traquair, Burger
Nick Crabb, 2AM
Anna Ryabtsun, Wanda
Philippa Thomas, Thomas Thomas
Kate Taylor, Skunk
Stefano Marrone, Nucco Brain
Dom Freeman, Black Label
John Hassay, Good Egg
Nell Jordan, O Positive
Shawn Lacy, Hanna Bayatti, Charlotte Woodhead, Biscuit
Isabella Parish, 1st Avenue Machine
Rob Godbold, Bold
Barnaby Spurrier, Tomboy
Pete Chambers, Mad Cow
Holly Hartley, Short Films
Bob Ford, Loki
Sorcha Shepherd, Caviar London
Juliette Larthe, Pretty Bird
Ben Davies, Furlined UK
Marisa Clifford, Thomas Benski, Pulse
Colin Offland, Chief
Tim Wetherall, Blac Ionica
James Covill, Believe
Adam Booth, Archers Mark
Fraser Lawson, The Dogs
Richard Price, Picasso Pictures
Greg Jordan, Bootleg
Basil Stephens & Fred Robinson, Annex
Katy Richardson, Intro
Phil Dupee, Love
Claire Finn, Firecracker
Lucy Paul, Itch Film
PJ Bickford, Pretzel Film
Nic Benns & Miki Kato, Momoco
Rupert Smythe, Gorgeous
Paul Mcloone, P for Production
Sally Campbell, Somesuch
Luke Jacobs, Friend