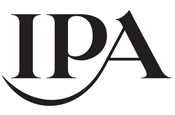 The guidelines were drawn up by the group's sub-working party, which is responsible for recessionary matters affecting human resources.

A number of HR directors and managers from leading ad agencies, including Aegis Media, DDB and PHD, were involved with compiling the guidelines.
Tim Jones, the deputy chair of the IPA People Management Group and HR director for Aegis Media UK, said: "As we state in this pocket guide, redundancy should always be the last resort for any employer, but we must appreciate that this may be necessary given the current climate."
The guide details the following issues:
Redundancy overviews;
Selection criteria;
Consultations;
Confirming the redundancy position;
Managing the situation post-redundancies;
Additional information on redundancies.
The guidelines will be available to all IPA members to download from the IPA website at: www.ipa.co.uk/Content/Redundancy-Guidelines