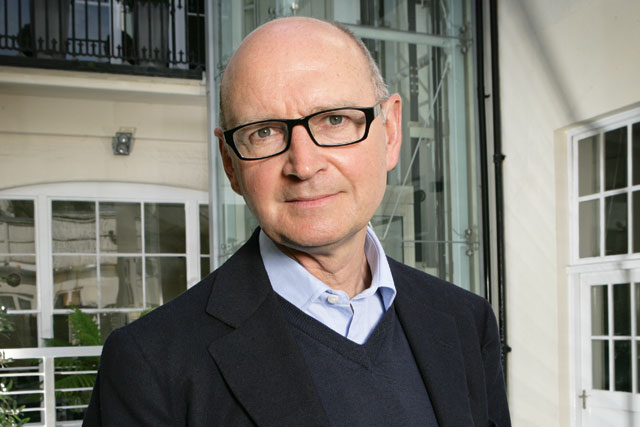 There is an episode of Star Trek in which the crew land on a planet that looks just like home. Where the people who greet them look and talk like humans. It looks like Earth, but it's not Earth.
That's how it seemed when I first arrived at the IPA. Thinking, talking and writing about advertising and the world of communications, but not actually doing any of it, was a different world to me.
It took a while to get my head around running the IPA, but I have now been here a year and am happy to report that I am fully acclimatised and enjoying the job.
One of my first observations was that the output of the IPA was almost overwhelming. With so much going on and in so many areas from training to legal, attracting talent to producing industry think pieces, there seemed a danger that the sum of our parts could be seen to be larger than our whole.
According to Sun Tzu, "tactics without strategy is the noise before defeat", so we spent some time setting down a strategic framework that would guide and future-proof the IPA.
The starting point was defining what the IPA stands for today. A good acronym always helps and we were happy to use our own initials: Inspire, Promote and Anticipate (and Serve).
Our members are living embodiments of the value of advertising. We know better than anyone else that what we do works. Our mission is to make the IPA the world's leading authority on how it works. In this world of open, global markets, we will develop and own the positioning of world-class communication experts. With this focus, we will help our members attract the best talent, win and command a premium. We will continue to use international platforms to reinforce this message. To this end, we will be part of the UK's next trade mission to Brazil.
The IPA's effectiveness agenda remains central to this goal. And we are encouraged by the positive energy it continues to generate. Sixty-six hefty papers are currently being judged for the 2012 Effectiveness Awards and the uptake of the new mentoring initiative to help entrants craft their papers will ensure that it keeps its reputation as the most rigorous scheme of its kind in the world. Revered by clients and agencies alike, it has become the industry's case law. We are also planning to open up our related online exam, The Eff Test, to the client community.
Positioning the IPA on behalf of its members as the world's leading communication experts will apply across all that we do: IPA recruitment, training, media research, legal advice, comms and publishing. We will do everything we can to make clients more aware of the value that IPA agencies deliver to their businesses. We will continue to use our working groups to drive our outputs, particularly in industry thought leadership.
Broadening and deepening engagement with our members and "opening up the IPA" to a wider audience will underpin this drive towards global thought leadership. We will also work hard to reframe the value of the IPA, ensuring that we communicate to our members the intangible as well as the tangible services we provide.
The pace of change in our industry continues to occupy our thoughts and guide our actions.
On the media research front, as well as the publication of TouchPoints 4, we have been working with the industry to make real progress in measuring digital as a medium and a platform.
We followed up our successful visit to Silicon Valley with an IPA-led trip to SXSW. More than 80 senior people from 33 agencies travelled to Texas, where the IPA provided a support network. We were also able to curate their findings and learnings, which we later included in a roadshow back home.
Training will always be a key pillar of the IPA, and its scope continues to widen to reflect changing times. We are poised to launch our seventh qualification, commercial business practices, which will be invaluable for any account directors with senior management ambitions. We've held workshops on user experience, which have been oversubscribed, and seen 800 people pass the IPA Foundation Certificate this year. Thirty European countries took up our European advertising certificate.
We are also driving closer links with government and politicians. Ed Vaizey, the Minister for Culture, Communications and Creative Industries, has actively promoted our Creative Pioneers Challenge, spearheaded by the IPA president, Nicola Mendelsohn, which has given advertising a central role on the future of talent agenda. We have started a series of lunches with high-profile politicians and our members at Belgrave Square.
There is now much greater recognition in Westminster of the dominant role our industry plays in the UK's creative industries sector, which is twice the size of its nearest competitor in Europe. We believe that these improved relations will strengthen our hand when responding on issues that threaten to reduce our competitiveness, such as the current TUPE regulations, which, we have explained, are not fit for purpose in our industry.
While we must continue to expect the unexpected, we are clear about the role that the IPA can play in promoting the excellence of the UK advertising industry, forever deepening understanding of how to succeed in our changing world: placing a value on wisdom - old and new - and excellence.
Paul Bainsfair is the director-general at the IPA.