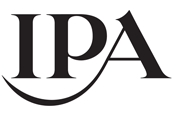 The survey reveals that adspends for the fourth quarter were revised down to the greatest extent ever recorded in its nine-year history.

The cut was the fifth successive quarterly reduction in adspend.

And the survey warns that the bad news will continue with companies setting their initial budgets for the year ahead below 2008 spending levels. Again, this the first time such a thing has happened since Bellwether began.

Three-quarters of the companies surveyed said the financial prospects facing their industries had deteriorated in the past three months.

Main media budgets were hardest hit although internet spend suffered a record fourth-quarter reduction.

Moray MacLennan, the IPA president, acknowledged that confidence had plummeted but said that companies that maintained budgets and increased their share of voice were more likely to succeed in future.