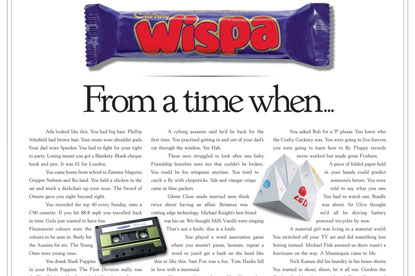 Taking the test was once considered an essential pre-requisite to a copywriting career but has fallen into disuse in recent years.

Now, the IPA is planning to make it part of the entry criteria for its summer school competition in which candidates can win agency work placements.

Neil Francis, a member of the IPA's creative forum, said: "In recent years the copy test has faded away, deemed unnecessary in a world of advertising degrees and media studies courses."

However, Francis, the Stephens Francis Whitson creative director, added: "The very reason for the copy test is more relevant than ever. We are an industry that thrives on diversity and we need to draw people in from a greater variety of backgrounds and interests."

IPA executives are concerned that very few colleges treat copywriting as a specialism with student teams encouraged to think almost entirely conceptually.

"It's little wonder that we're not finding the writing skillsets we'd all like to see in our graduate intakes," Francis commented.