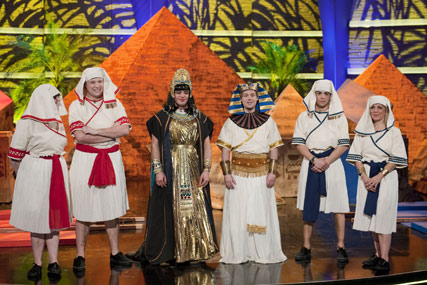 In a submission to the Competition Commission, the IPA said it believes CRR "remains as necessary now as when first introduced in 2004".
The IPA told the Commission that the CRR restrictions should remain in place until ITV1 ceases to be non-substitutable for the delivery of mass audiences and the ITV "family" no longer dominates national advertising revenues, or until a meaningful alternative to CRR is developed.
ITV1 continues to get the largest audiences of the commercial TV providers and entertainment shows such as Ant & Dec's Push The Button and Dancing On Ice consistently deliver mass audiences.
The IPA's stance comes as political parties indicated that a loosening of the rules on CRR might be a possibility.
Last week, it emerged that the Government was investigating whether it had the power to revoke the Comp-etition Commission's remit over CRR without an act of Parliament.
The Conservative Party has said it would consider relaxing CRR should it win the General Election. The Shadow culture minister, Ed Vaizey, said the party was "extremely keen to deregulate where it can and free up companies to compete and make money, and this includes ITV".
The IPA submission to the Commission was in response to a consultation on a second set of proposed changes (RPA Mark 2) from ITV. The IPA said its members believed that the provisions in RPA Mark 2 would be used to offer advertisers and agencies worse terms, would lead to an increase in the number of disputes and delay trading with other broadcasters.
Submissions from VivaKi, ISBA and the broadcasters Five and BSkyB also oppose ITV's new proposals. However, Walker Media's submission argued that the changes would be "acceptable".